The Lady of Heaven Movie Controversy – Film Story & Details
The Lady of Heaven Movie has been banned in many countries. Here we have details about The Lady of Heaven movie controversy, story and ban. This film was released in December 2021. After its release, it was criticized in many Muslim countries. The Lady of Heaven film was banned in Pakistan. Let's have a look at the details of the movie The Lady of Heaven Controversy and other details.
The Lady of Heaven Movie controversy & Story
The movie Lady of Heaven is based on the story of a girl who lives in Iraq. An Elderly woman tells her the story of Hazrat Fatima (R.A.) daughter of Hazrat Muhammad (S.A.W.). This movie is written by a Shia Muslim writer. Initially, the protest was started by Sunni Muslims and then many Shia Muslims also united in the protest.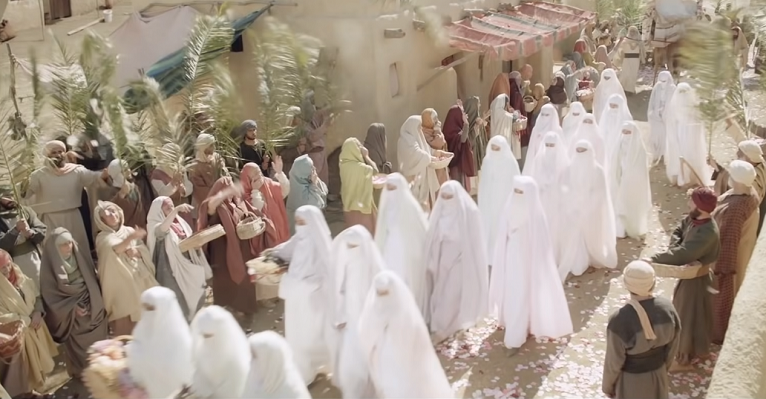 Muslim scholars objected to the wrong portrayal of the Prophet's wife. This story is also from the perspective of a Shia Muslim writer. That's why it's different from Sunni Muslims' perspectives.
Read More: Ms Marvel Series Pakistani Cast Name and Details
Many protests in different parts of the world including the United Kingdom started against this movie. Now the screening of this movie is banned in many countries. All Muslims Sunni and Shia people are united against this movie and want to ban it permanently.