The Bionic Life Chinese Drama Cast & Story Details
The Bionic Life is a 2023 thriller Chinese drama. The drama story is full of suspense, mystery, and romance. In 2023, the Chinese drama industry produced many hit dramas with unique stories. The Bionic Life Chinese 2023 drama cast is very talented and popular, their brilliant acting makes this series more exciting. Get more information about The Bionic Life Chinese drama actors' names and ages.
Drama Details
Genres: Mystery, Thriller
Country: China
Director: Leste Chen & Hsu Chao Jen
Language: Chinese
Duration: 35 mints
Total Episodes: 12
Release Date
The first episode of the Chinese drama The Bionic Life was released on 18 October 2023.
The Bionic Life Chinese Drama Cast
Song Weilong as Cheng Nuo
Vicky Chen as An Qiu
Xu Dong Ming as Young Cheng Nuo
Lee Hong Chi as Yin Tian Hong
Zu Feng as Wan Guo Feng
Tao Hui as Luo Su
Lu Yu Lai as Shen Li
Lu Xing Chen as Jin Yan
Liu Lin as Chen Xin Hui
Alan Aruna as Sun Yao
Song Ning as Guan Xu
Liu Dan as Zhang Ya
Charlee Chen as Xu Yi Nian
Li Yi Qing
Wang Zi Chen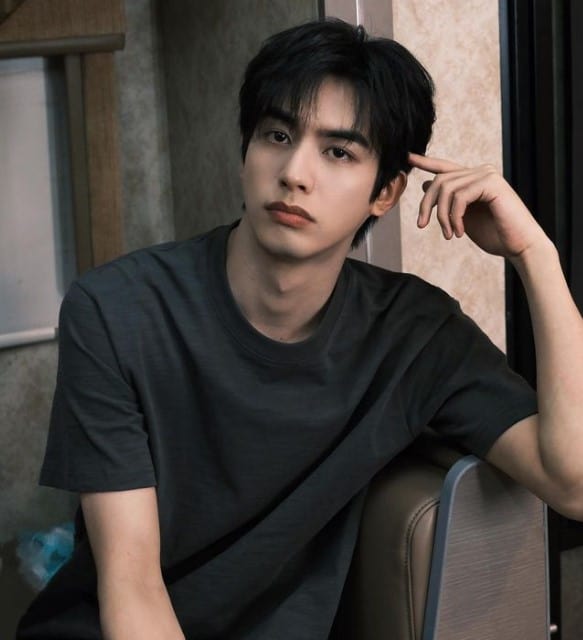 Read MORE: Interesting Facts About Song Weilong
The Bionic Life Chinese Drama Stroy
The drama story of The Bionic Life shows the mysterious development of the Humanoid Robots. A famous organization "Mingmou" started the investigation of a case in which both humans and Robots were involved. The story revolves around the year of 2035, when the difference between humans and Robots is not easy to understand.
Read MORE: Complete Biodata of Actress VICKY CHEN
The lead character Cheng Nuo works in "Mingmou" and he resolves the case of the murder of Humoid Robots. The lead actress Au Qui helps Cheng Nuo and with the passage of time, they find the real reason behind the murder.