Taqdeer Drama Cast Name, Story, OST, Timing
Taqdeer is a 2022 romantic drama aired on Ary Digital with lead cast Alizeh Shah and Sami Khan. Pakistani drama Taqdeer cast real name, story, writer, director, producer, OST, and timing. Actress Alizeh Shah appeared with a different look and character in the drama serial Taqdeer. It is an amazing drama with a fantastic storyline and a brilliant cast. Let's have a look at Taqdeer drama actors real name, pics, and other details.
Taqdeer Drama Cast Name
Alizeh Shah as Romaisa aka Roomi
Sami Khan as Asad
Asim Mehmood as Arsal
Amna Malik as Humna
Aadil Hussain as Haris
Maryam Noor as Zuni
Aliya Ali as Maheen aka Mahi
Zain Afzal as Nabeel
Javed Sheikh as Roomi's Father
Saba Faisal as Fahmida
Auousha Ali as Ramsha
Hina Rizvi as Hummna's Mother
Khalid Anum as Asad's Father
Writer: Doorway Entertainment
Director: Mohsin Talat
Release Date: 10th October 2022
Timing & Day
Monday – Thursday at 9:00 pm.
Taqdeer Drama Story
Taqdeer drama story revolves around the life of a young girl Roomi, who faces many problems in her life after her wedding. She is the only daughter of her family and everyone tries to fulfill her wishes. Sami Khan performs the role of an obedient son named Asad.
Alizeh Shah and Sami Khan performed the lead roles in the drama. They meet each other and fall in love but after the wedding, Sami Khan's family misbehaves with Alizeh and makes her life hell.
Sami Khan is a talented Pakistani drama actor. His recent drama is "Tinkay Ka Sahara" with Rabab Hashim and Haroon Shahid. He is also part of the drama "Pyar Deewangi" with Neelam Muneer.
Taqdeer Drama Lead Cast Details
Alizeh Shah as Roomi
Alizeh Shah is known for her attractive looks and outstanding acting in dramas. Her recent super hit dramas were "Taana Baana" and "Bebasi". In this serial, she is performing the lead role and won the heart of viewers with stunning looks. Alizeh Shah's new look surprised her fans, she looks amazing as usual.
Sami Khan as Asad
Famous actor Sami Khan is performing the role of Asad. Viewers appreciate his on-screen couple with gorgeous Alizeh Shah. He appeared in many dramas in lead roles. His recent drama is "Tinkey Ka Sahara" with Rubab Hashim in 2022. His recent movie in 2022 is "YaaraVe", he proved his outstanding acting on the big screen and once again won the heart of his fans.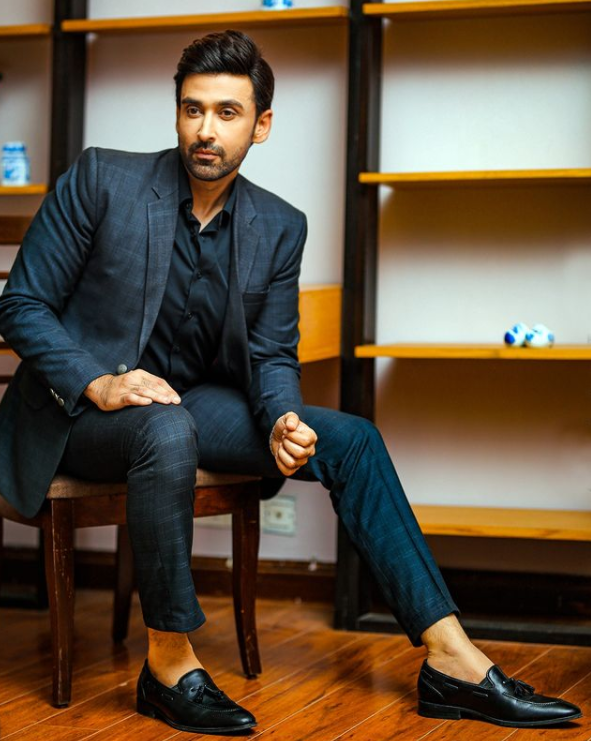 Read MORE: Betiyaan Drama Cast Real Names & Story Details
Maryam Noor as Zuni
Maryam Noor is known for performing supporting roles in many dramas. In this serial, she performed the role of Zuni, the sister of Asad. Her recent drama was "Hoor Pari Noor". Her age is 28 years old.
Taqdeer Drama OST