Shahid Afridi blessed with a Cute Baby Girl
Shahid Afridi is one of the most famous Pakistani cricketers. He is an evergreen famous cricketer of all cricketer fans. Shahid Afridi has a cute and charming family of four daughters. Recently, Afridi shared news of her fifth daughter's birth on her social media account. Shahid Afridi gladly announced that he has been blessed with a cute baby girl. Shahid Afridi shared a picture of her fifth daughter withers her four sisters on social media.
Shahid Afridi Baby Girl Pics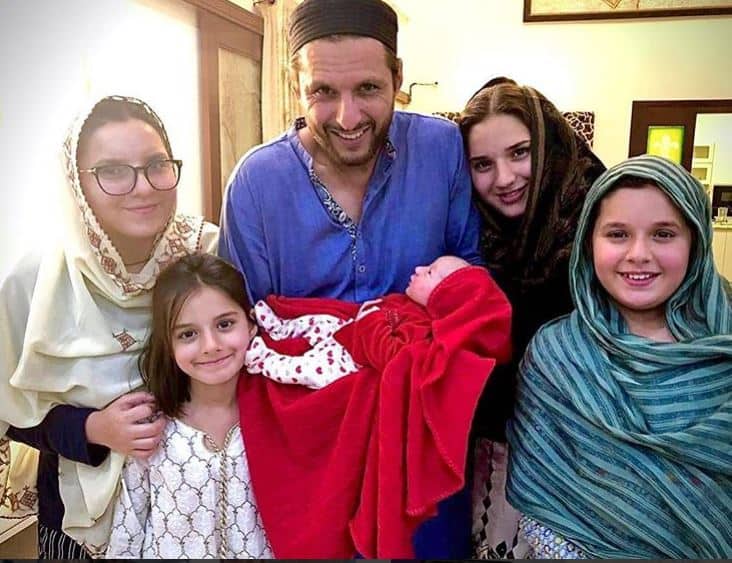 Afridi is an exemplary father who has always proud to called the father of daughters. He has always supported her daughter and showed that worlds that beings father of draughts is the most wonderful thing ever. Shahid Afridi's four daughters' names are Ajwa Afridi, Ansha Afridi, Aqsa Afridi, Asmara Afridi. Shahid has not shared the name of her new born baby girl name yet.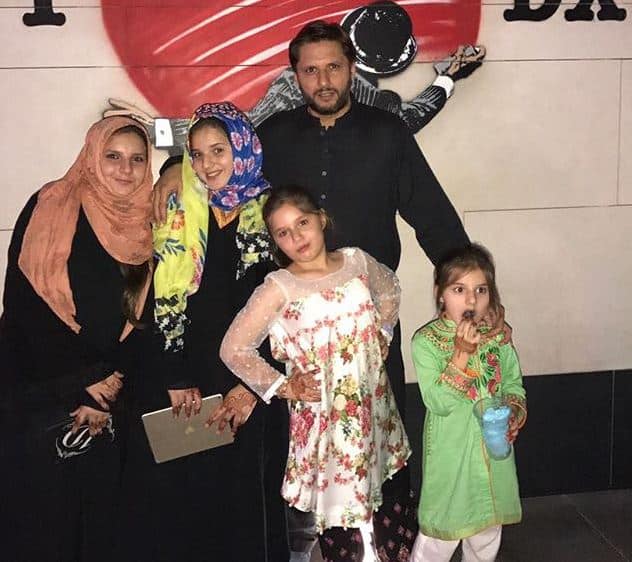 See MORE: Maya Ali Brother Wedding Pictures
Shahid Afridi already had four cute and lovely daughters. Afridi often shares his pictures with her daughters on his social media account. He has a very lovely and charming bond with her all daughters. He always works for women empowerment and social works for orphan kids.