Sarah Khan & Falak Shabbir Daughter Pics, Name
Sarah Khan is a well-known Pakistani actress and model. She got married to pop singer Falak Shabbir in July 2020. Sarah Khan and Falak Shabbir are blessed with a cute baby girl on 8th October 2021. Falak Shabbir shared the big news on his Instagram account with cute pictures and announced the name of Sarah Khan daughter. Sarah Khan has a huge fan following and her fans are very excited to see the pics of her daughter.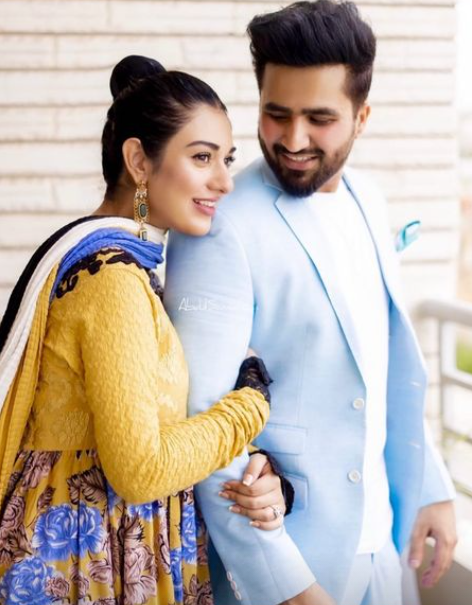 Sarah Khan Daughter Name
Falak Shabir and Sarah Khan daughter name is "Alyana Falak".
Sarah Khan Daughter Pics
Sarah Khan younger sister Noor Zafar Khan also shared a cute picture with her niece on her Instagram account. Noor Zafar Khan is also a famous actress and model.
Read MORE: Ayeza Khan's Daughter Birthday Party Pics
Falak Shabir shared the cute pic with the adorable note " Rabi ul Awal Mubarak! Jumma Mubarak. Allah pak ne is ba barkat Maheenay ka ba barkat din apni rahmat se nawaza hay. So happy to announce the arrival of my daughter "Alyana Falak". Sarah Khan and his husband Falak love to share precious moments from their personal life. They shared the video of their baby girl's room with their fans.