Sarah Khan and Falak Shabir Wedding Pics
Stunning Sarah Khan and Dashing Falak Shabir tied the knot in a simple wedding ceremony. Sarah and Falak were looking very happy and beautiful together. They have become the most loved Celebrity couple of 2020. Here are some latest pics of Sarah Khan and Falak Shabir from their beautiful wedding ceremony.
Sarah Khan Wedding Pics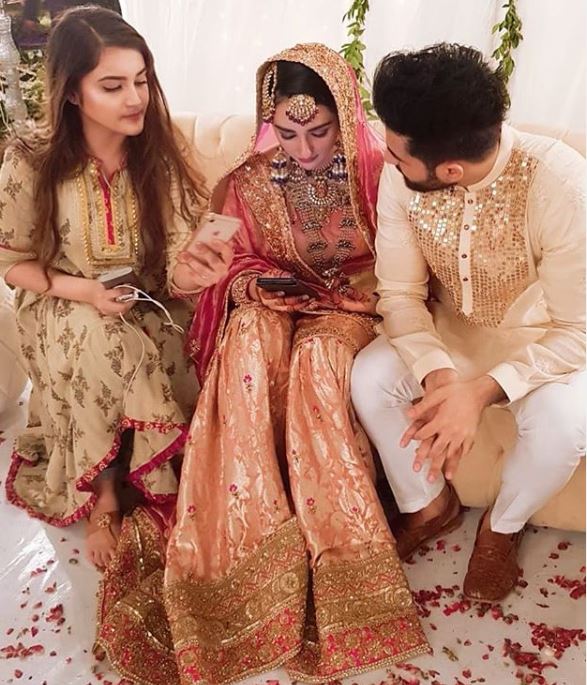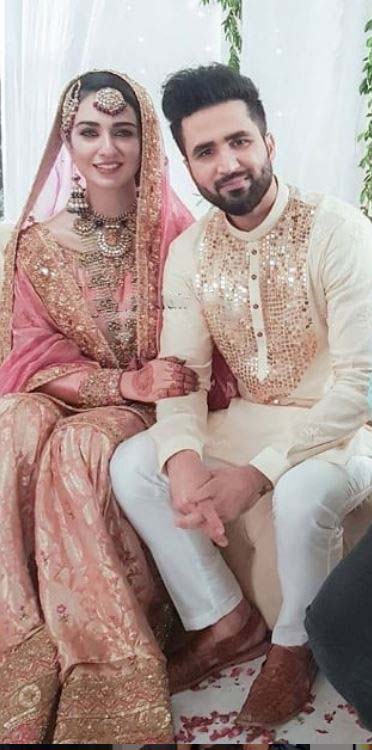 Sarah and Falak have made everyone extremely happy with their wedding news. Everyone just loved their chemistry. Falak Shabir sang a song for wife Sarah Khan after Nikkah. Falak was holding Sarah's hand, looking into her eyes and singing from the bottom of his heart. The love of Falak and Sarah can be seen in their chemistry. When they are together they seem very happy and satisfied.
Read More: Noor Zafar Khan's Pictures from Sarah Khan Wedding
Falak is in Sarah's Love from Head to Toe and tattoo Falak got on his arm proves that. Falak Shabir has a tattoo "My Queen Sarah Khan" on his arm. Fans are just moved after watching a tattoo on Falak's arm. Falak Shabir has a shared a glimpse of their first day after their wedding. Sarah was wearing navy blue saree and looking extremely beautiful as always.
Read More: Falak Shabir and Sarah Khan Mayun Pictures
Falak and Sarah video, enjoying the rain on the first day after the wedding has also made netizens crazy. Falak was singing a song for Sarah and they were enjoying on the terrace of their house. Beautiful Wedding pics of Sarah Khan and Falak Shabir are viral on social media. Fans admired their chemistry and their perfect couple.