Sanam Baloch Pics with her Cute Baby Girl
Gorgeous Sanam Baloch shared cute pics of her Baby Girl with her fans on social media account. News of Sanam Baloch's Baby girl was completely surprising for her fans and followers. Sanam Baloch got divorced in 2018 and there was no news about her second marriage. Now, Sanam has shared pics of her adorable baby girl and surprised everyone. All fans congratulated her and wished her the best of luck.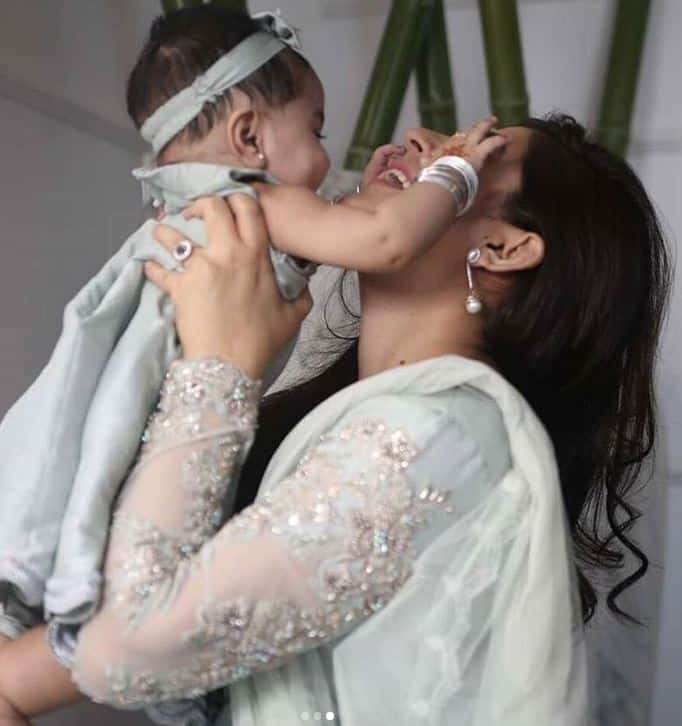 Sanam Baloch shared a pics of her baby girl on Instagram with the caption, "You are my sunshine". Sanam Baloch got married in 2013 to Abdullah. After a few years, they separated due to some personal issues. In 2018, Sanam Baloch got divorced. In 2019, Sanam Baloch got married in Canada for the second time. Sanam did not disclose her second marriage. Now Sanam Baloch is the mother of a cute baby girl. As Sanam did not announce her second wedding, fans were not expecting her baby girl and many fans did not believe this news.
Sanam Baloch has officially confirmed the news of her baby girl. She thanks all fans and followers for congratulating her for baby girl. Now fans are eager to know about Sanam Baloch's second husband and marriage. Sanam has not revealed much about her second husband but currently, she is living in Canada with him. Sanam Baloch's second Husband is the caption and they got married in start of 2019 in Canada. Sanam Baloch is a famous Pakistani actress and has millions of fans and followers who just love her for her talent and beautiful looks.