Sana Javed Dresses in Drama Aye Musht e Khaak
Sana Javed is playing the role of Dua in the Geo TV drama serial Aye Musht e Khaak. She is performing the role of a soft-hearted, religious and strong girl in the drama. She has performed her role brilliantly. Sana Javed wore the stunning dress in the drama Aye Musht e Khaak. Here are some beautiful dresses are worn by Sana Javed in the drama Aye Musht e Khaak.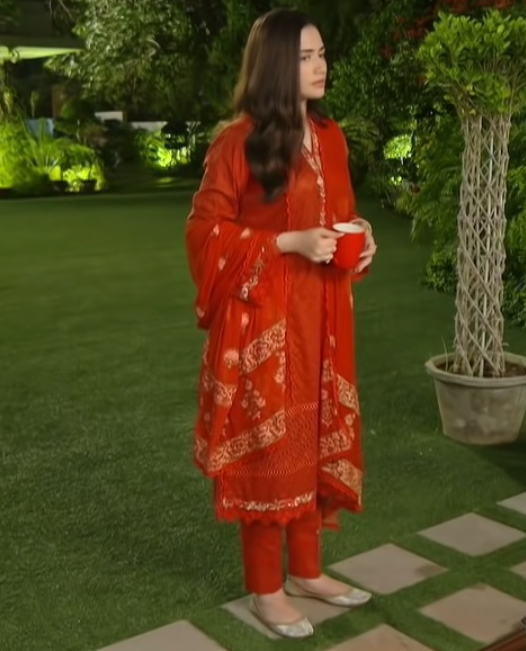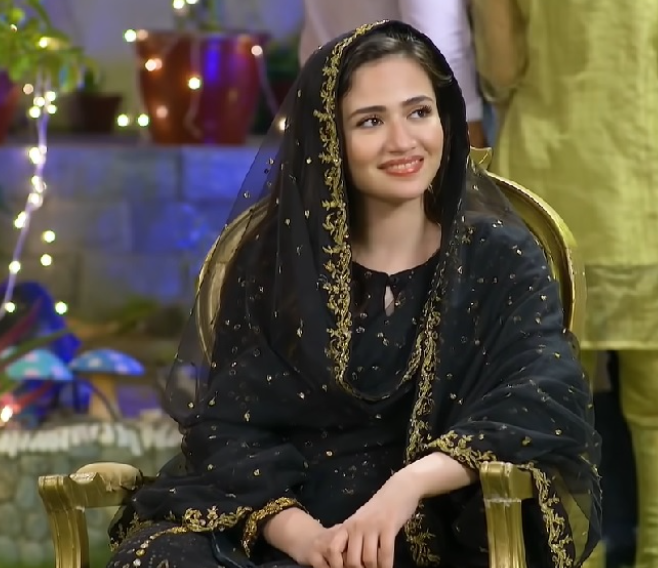 Sana Javed is an amazing actress. She appeared opposite Feroze Khan in the drama serial Aye Musht e Khaak. Their brilliant on-screen chemistry is just loved by their fans. Sana Javed and Feroze Khan appeared in the super hit drama serial Khaani. Fans love their on-screen couple.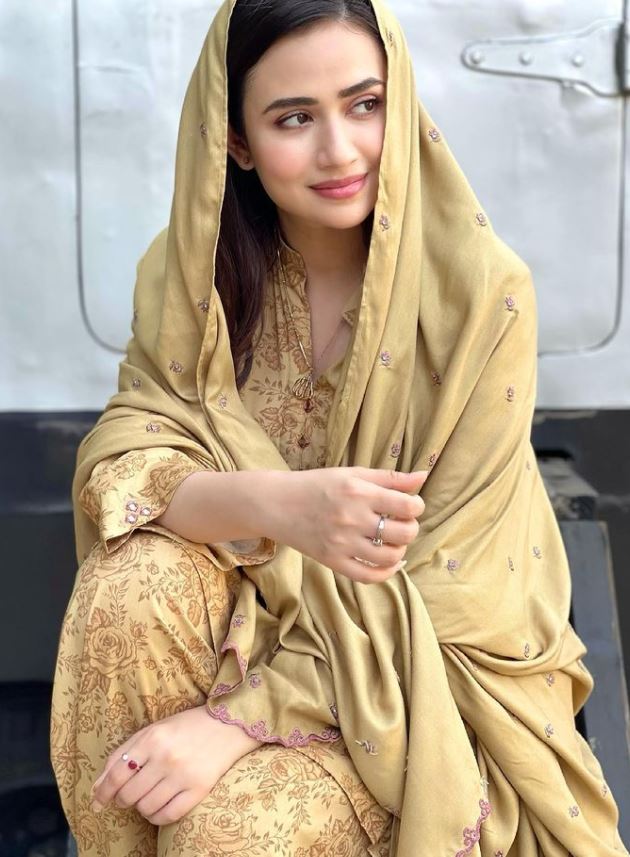 Sana Javed wore dress bridal dress at the Nikkah event in drama designed by Mohsin Naveed Ranjha. Sana Javed wore very elegant and sober dresses in Aye Musht e Khaak. She is one of the most gorgeous and talented Pakistani actresses. Dunk is among her recent super hit dramas.
Read More: Drama Serial Aye Musht e Khaak Full Cast Name
Sana Javed is married to singer Umair Jaswal. Her sister Hina Javed is also an actress. Sana Javed has appeared in many super hit dramas like Dunk, Khaani, Heer Man Jae Gi, Ruswai, and many others.