Reham Khan and Mirza Bilal Wedding Pictures from Seattle
Reham Khan and Mirza Bilal Baig shared their wedding pictures on their social media handle. Mirza Bilal and Reham Khan got married in Seattle. It is the third marriage of Reham Khan. She was married to the ex-Prime Minister of Pakistan Imran Khan. Here are some beautiful pictures of Reham Khan and Mirza Bilal Baig wedding ceremony.
Reham and Bilal got married in an intimate ceremony in presence of friends and family members. They share this big news on their Twitter and Instagram handles. Mirza Bilal Baig is 13 years younger than Reham Khan. It was surprising news for many, especially in Pakistan.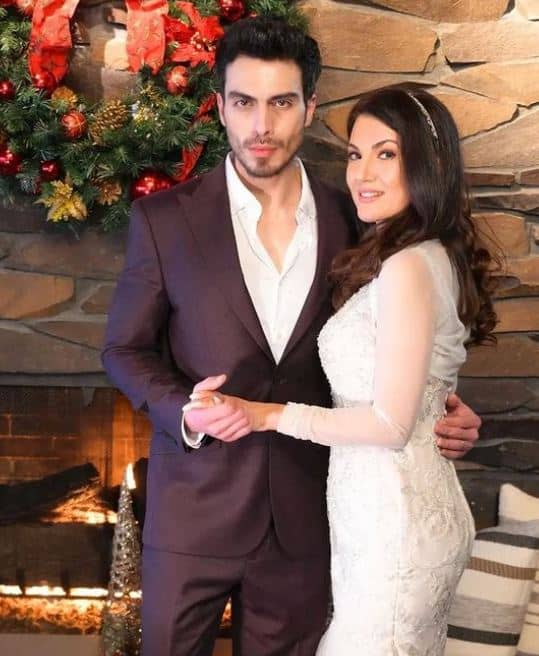 Read More: Mirza Bilal Baig Biography & Family Details
Reham Khan got famous in Pakistan after marrying Pakistani former cricketer and politician Imran Khan. They got divorced after years of their marriage. She made many serious allegations against Imran Khan. She also wrote a book against Imran Khan. From time to time, She keeps on supporting Imran Khan's opponents.
Reham Khan used to work as a journalist. She worked as a weather girl on the BBC. Reham joined politics in Pakistan after getting divorced from Imran Khan. She currently lives in the USA with his son and daughters.