8 Famous Pakistani Celebrities who Got Married in 2021
Many famous Pakistani celebrities got married in 2021. In 2020, due to the outspread of Coronavirus, some celebrities got married in intimate wedding ceremonies. Let's have a look at the list of famous Pakistani celebrities who got married in 2021.
1. Usman Mukhtar & Zunaira Inam Khan
Talented and dashing actor from Pakistan showbiz industry Usman Mukhtar got married to Zunaira Inam Khan in 2021. Usman got famous for his debut drama serial Anna and then won millions of hearts with drama serial Sabbat and Hum Kahan Kay Sachay Thay. He married his friend Zunaira, they know each other for many years.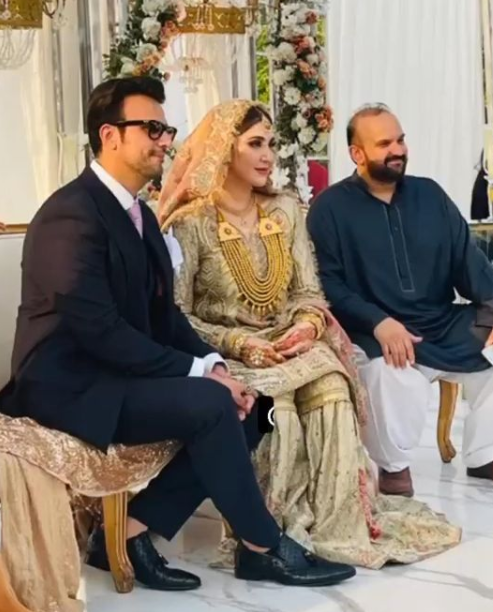 2. Sohai Ali Abro
Famous Pakistani Film and drama actress Sohai Ali Abro got married in 2021. Her wedding ceremony was a huge surprise for her fans. She got married to cricketer Shehzar Mohammad.
3. Nadia Khan
Pakistani actress and morning show host Nadia Khan got married to Faisal Mumtaz in 2021. Nadia khan shared her wedding news with her fans through her social media account. Nadia has got divorced two times and it's her 3rd marriage with Faisal. But she is now living happily with him.
4. Kanwal Aftab & Zulqarnain Haider
Famous TikTok star Kanwal Aftab and Zulqarnanin Haider got nikkahfied in 2021. Their fans congratulated them on their big day and wished them a happy future ahead. Their wedding and reception ceremony is still due.
Read More: Complete Biography of TikTok Star Kanwal Aftab
5. Mansha Pasha & Syed Jibran Nasir
Pakistani TV actress Mansha Pasha got married to activist Syed Jibran Nasir in 2021. They got engaged at the end of 2019 and got married at the start of 2021.
6. Mariam Ansari
TV actress Mariam Ansari got married to Moin Khan, son of former cricketer Moin Khan, in the mid of 2021.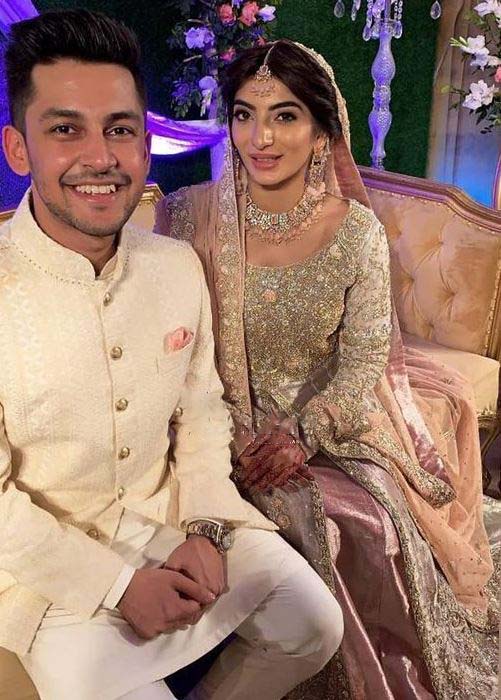 7. Natasha Ali
TV actress Natasha Ali got married during the lockdown due to COVID in 2020. She announced her wedding at the start of 2021. She got married to Shahzeb Ali.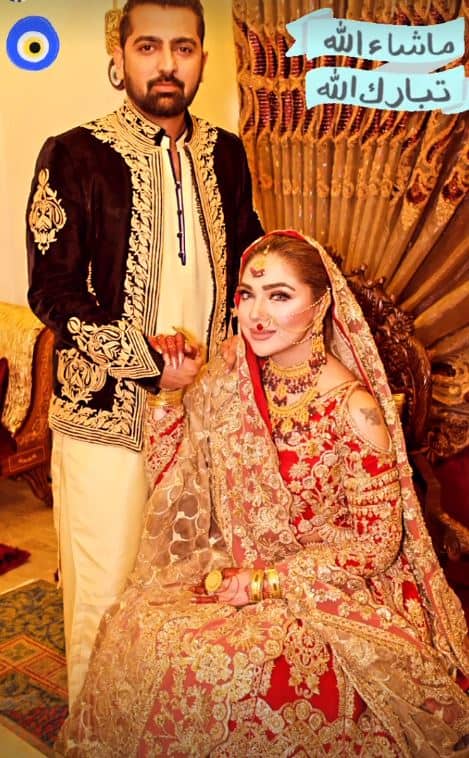 8. Ghana Ali
TV actress Ghana Ali got hitched in 2021. She shared her adorable wedding pics on social media. Some trollers made fun of the newly-wed couple but she didn't pay attention to anyone and she is very happy in her married life.