Pakistani Celebrities Pics from Independence Day
Pakistani Celebrities love their country and celebrate Independence Day with Zeal and Zest. Pakistani actors and actresses wished Jashan-e-Azadi Mubarak to their all fans and followers. Pakistani celebrities are extremely patriotic and love their country. On the occasion of Independence Day of Pakistan, many celebrities shared their beautiful pics celebrating 14th August.
Gorgeous Maya Ali shared beautiful pics with the Pakistani flags in a green and white dress. Maya was looking stunning as always.
Beautiful Fatima Effendi shared pics with her husband and sons on 14th August. The family wore customized T-shirts for 14th August and celebrated Independence Day with Zeal and Zest.
Sonya Hussain shared stunning pics in a white shirt and blue jeans with the Pakistani flag. She also shared a video riding bike and saying Pakistan Zindabad.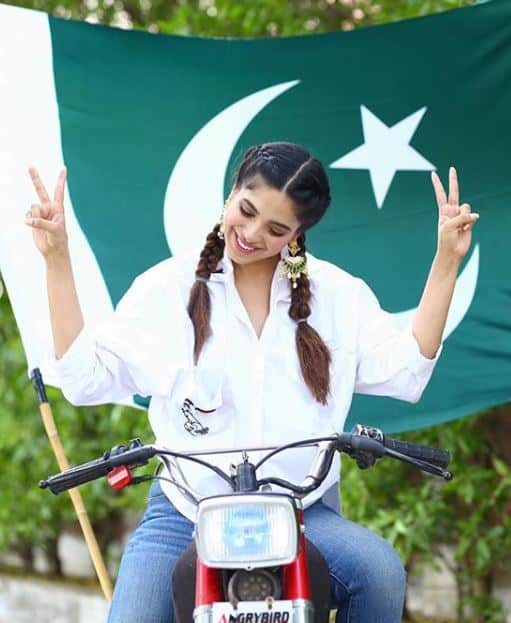 Newlywed couple Hina Altaf and Agha Ali shared pics celebrating 14th august with full zeal and zest.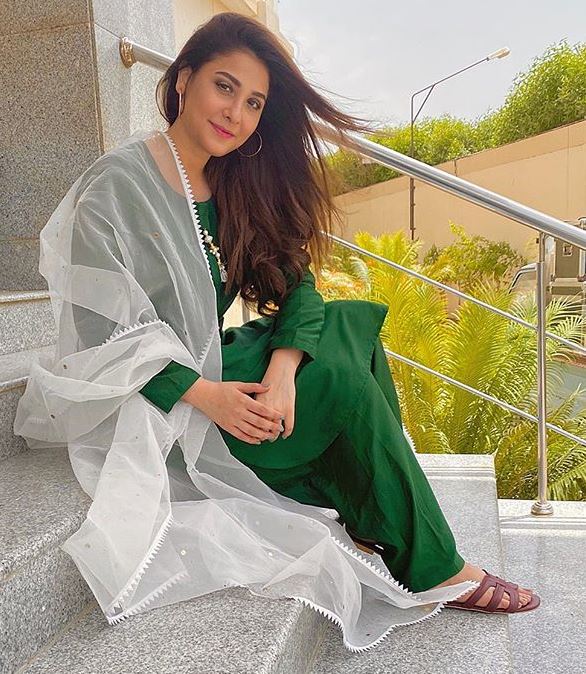 Stunning Pakistani Drama and Film actress Resham wore an elegant bottle green dress on Independence Day and shared a beautiful Video message for fans and followers.
Brilliant Pakistani actor Faisal Qureshi shared beautiful pics with his wife and daughters on Independence Day.
Gorgeous Mansha Pasha and Sumbal Iqbal also wish their fans Happy Independence Day Pakistan and shared adorable pics in green and white dresses.
See MORE: Shahid Afridi's Daughter Photos on 14 August
This was a glimpse of Pakistani celebrities during the celebration of Independence Day of Pakistan.