Nouman Javaid Biography, Age, Wife, Family, Songs, Movies
Nouman Javaid is a Pakistani singer, songwriter, and composer. Here we have singer Nouman Javaid biography, age, wife, family, songs, and movie details. Nouman Javaid appeared in the reality TV show Tamasha Ghar. He has also worked with many Indian filmmakers. Let's have a look at the singer Nouman Javaid complete biography, age, education, wife, family, and other interesting details.
Nouman Javaid Biography
Age
Singer Nouman Javaid was born on 28 October 1982 and he is 39 years old.
Education
Nouman Javaid has done graduation. He started his career as a singer after completing his education.
Family
Singer Nouman Javaid lives in Karachi with his family.
Nouman Javaid First Wife
He married singer Fariha Parvez in 2016. But they got divorced a few months after their wedding.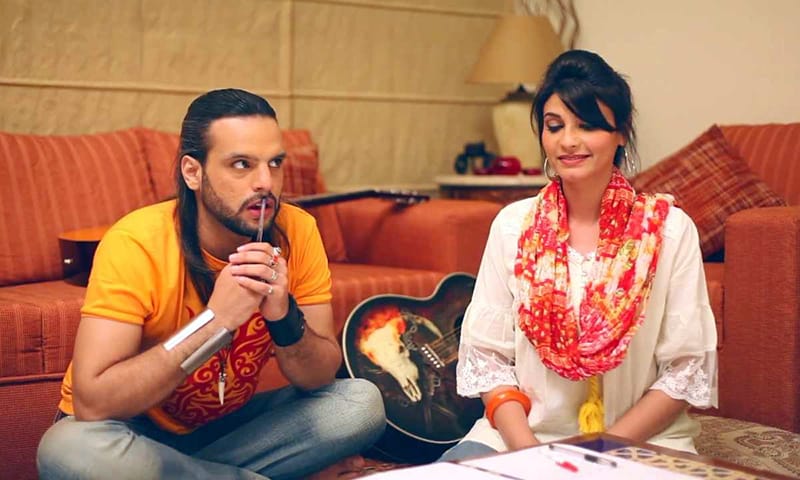 Singer Nouman Javaid Second Wife
Nouman Javaid married famous Pakistani actress Jana Malik in 2016. Fans just loved their adorable couple. But due to some issues, they got divorced in 2017.
Read More: Actor Umer Alam Complete Biography & Family Details
Music Career
Nouman Javaid started his music career in 2009. He composed music for the Indian film Jashnn. He has also sung many famous songs. Nouman Javaid has composed and written songs for the famous Indian movie Yamla Pagla Deewana.
In 2022, Singer Nouman Javaid appeared in the TV show Tamasha Ghar. In the show, he has to stay inside a house with 12 people.
Nouman Javaid Songs & Movies
Here is the list of Nouman Javaid Songs and movies:
Gham-e-Aashiquie
Mein Chala
Dard-e-Tanhai
Teray Bina
Meri Zindagi Hai Tu
Tishangi
Yamla Pagla Deewana
Teri Meri Kahani Drama OST
Social Media Handle
Instagram: noumanjavaid