Nida Yasir Eid Dresses 2022, Eid ul Adha Dress Designers
Nida Yasir is a Pakistani TV host and actress. Nida Yasir Eid dresses 2022 in her show Good Morning Pakistan are traditional and beautiful. Nida Yasir Eid ul Adha dresses pictures and dress designer details. She has a huge fan following and her fans want to about details of her gorgeous dress in Good Morning Pakistan. Let's look at the host Nida Yasir Good Morning Pakistan Eid outfits photos and other details.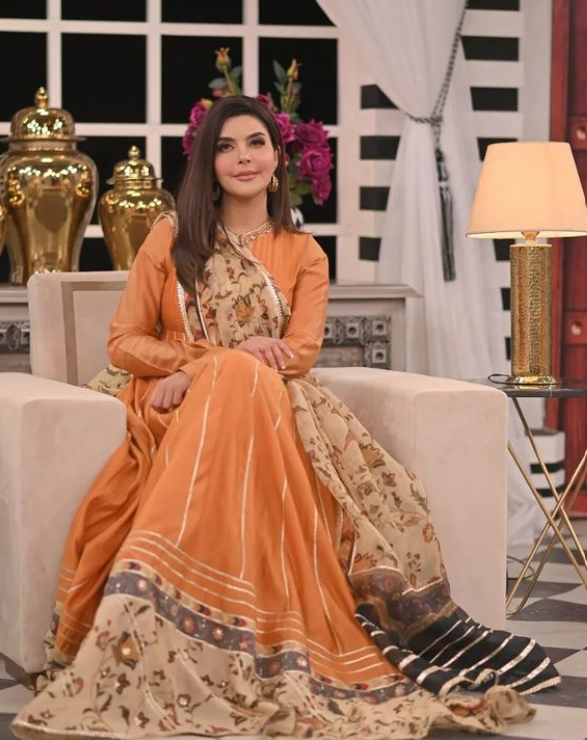 Nida Yasir Eid ul Adha Dresses 2022
Eid Day 1 Dress
Nida Yasir Eid ul Adha Day 1 dress was designed by Hussain Reher. The beautifully embellished bold red color outfit with traditional jewelry is looking amazing. The host set fashion trends for the upcoming wedding season.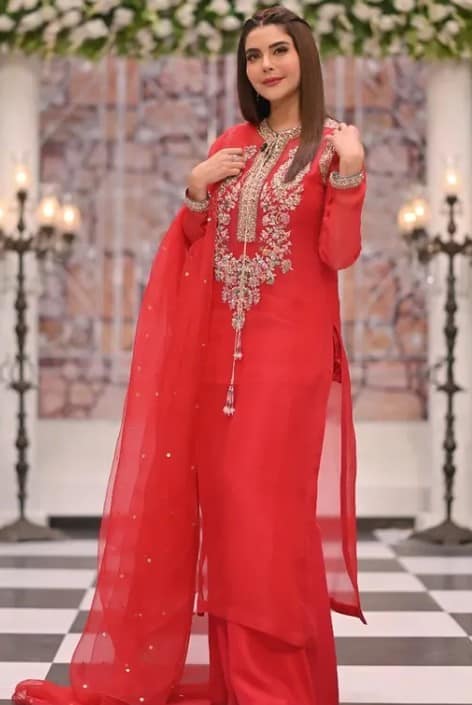 Eid Day 2 Dress
Nida Yasir Eid Day 2 dress in Good Morning Pakistan was a unique combination of orange and light pink. The long fork with golden work was designed by famous fashion designer Asim Jofa.
Eid Day 3 Dress
Eid ul Adha Day 3 black outfit with golden color work was designed by fashion designer Zainab Chottani. Nida is looking beautiful in this outfit.
SEE MORE: SARAH KHan's 30th Birthday Pictures
Eid Day 4 Dress
Eid Day 4 dress of Nida Yasir was deigned by deigsner Shahnaz Anis. The golden color outfit is the best option to wear at the wedding.