New Recruit Season 2 Kdrama Cast Name & Story
New Recruit season 2 is a 2023 Kdrama based on the life of military recruits. Talented Korean actors are part of the Kdrama New Recruit Season 2 cast. The first season of the Korean drama New Recruit was aired in 2022. New Recruit is the story of a young Korean military soldier. Let's dig in to learn about the Kdrama New Recruit season 2 cast name, story, timing, and details.
Drama Details
Genres: Comedy, Miltary, Drama
Country: South Korea
Director: Min Jin Gi
Channel: Genie TV, ENA
Language: Korean
Duration: 40 Minutes
Total Episodes: 12
Release Date
The first episode of Kdrama New Recruit Season 2 was aired on 28 August 2023.
New Recruit Season 2 Kdrama Day & Timings
Watch New Recruit Season 2 every Monday and Tuesday.
Where to Watch
You can watch the Korean drama series New Recruit Season 2 on ENA and Genie TV.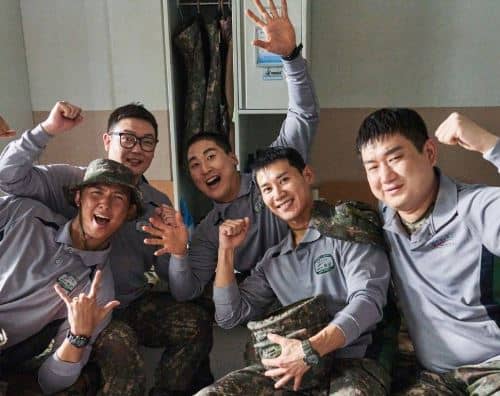 New Recruit season 2 Kdrama Cast
Kim Ji Suk as Oh Seung Yoon
Kim Min Ho as Park Min Seok
Lee Jung Hyun as Kang Chan Seok
Jeon Seong Hun as Im Da Hye
Nam Tae Woo as Choi II Go
Lee Choong Goo as Kim Sang Hon
Cha Young Nam as Sim Jin Woo
Lee Sang Jin as Oh Seok Jin
Kang Hyo Seung as Cha Byeong Ho
Jang Sung Bum as Kim Dong Woo
Nam Min Woo as Im Seong Min
Read More: Korean Drama DP Season 2 Cast Name
Writer Name
Kim Dan is the writer of the Korean drama serial New Recruit Season 2.
New Recruit Season 2 Kdrama Story
In season 2 of New Recruit, Oh Seung Yoon and Park Min Seok are promoted. Seung Yoon is Min Seok's new company commander. In this season, new interesting twists and turns have made the drama more interesting. New Recruit Korean drama is the story of a newly recruited military youngster and their good and bad experiences throughout their journey.