Short Love Story of Actress Mira Sethi & Bilal Siddiqui
Mira Sethi is a famous Pakistani actress, writer, and model. She is the daughter of well-known journalist Najam Sethi. She studied abroad at Oxford University. She works in a journal for almost two and a half years. Later on, she came back to Pakistan and start her acting career in 2011. Her first drama was Silvatien, in which she proved her acting skills. Her recent hit dramas were "Chupke Chupke" and "Paristan". Mira Sethi recently got married and everyone wants to know Mira Sethi Love Story.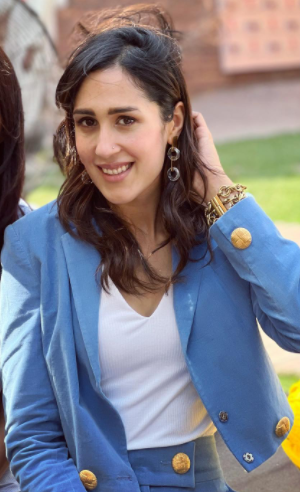 Mira Sethi Love Story
Recently Mira Sethi has tied the knot with her best childhood friend Bilal Siddiqui. Bilal Siddiqui has completed his Ph.D. at Oxford University and he belongs to Karachi, Pakistan. After a long journey of friendship, they decided to get married in a fairytale and classy wedding ceremony. Mira Sethi shared her complete love story on her private Instagram account with her friends
Wedding Ceremony in San Francisco, California
Mira Sethi got engaged with Bilal Siddiqui one year back in November. She announced on Instagram about her marriage ceremony in California. The couple invited their family and close friends to a simple charming wedding event. Actress shared her happy feelings on her big day on social media. She did her makeup and hairstyle by herself when she was going to marry to "Love of her Life".
Here, we share the best moments from the Mira Sethi wedding ceremony.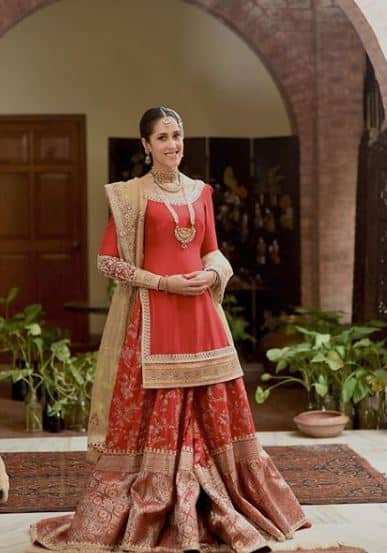 Traditional Reception in Cavalry Ground, Lahore
Mira Sethi and Bilal Siddiqui's reception was arranged in traditional style at Lahore. The bride wears a classy pink Sharara and the groom wears a beautiful sherwani. Mira Sethi wears her Nani's dress on her big day, the dress was redesigned by famous fashion designer Kamiar Rokni. Mira entered the ceremony by holding the hand of her darling father Najam Sethi. In their reception picture, you can see the strong love bond between all family members. Mira Sethi is different from other showbiz actresses.