Minal Khan faced Criticism for Her Latest Photoshoot
Minal Khan is a famous young Pakistani actress who won millions of hearts in a very short duration. Twin sisters Aiman Khan and Minal Khan joined the showbiz industry a few years back. But due to their beautiful looks and amazing acting skills, they became popular quickly. Recently, Minal Khan posted a picture of her latest photoshoot with the famous Model Hasnain Lehri. But Minal's fans were disappointed with her photoshoot.
Minal Khan Latest Photoshoot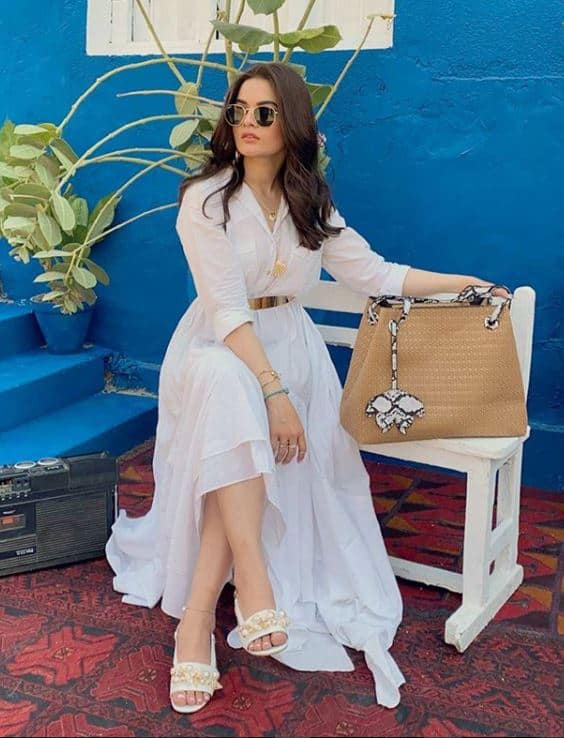 Minal and Hasnain Lehri appeared in a photoshoot for a shoe brand. In some pictures, Minal and Hasnain were holding each other like a couple. Usually, Minal Khan and Aiman Khan are not seen in this kind of photos. This is the first ever this type of photos of Minal Khan. Minal Khan shared a few pictures of the latest shoot on her social media account. Fans were extremely disappointed and showed their anger in comments.
Some fans requested Minal Khan to not appear in this kind of shoot again. Some passed mean comments about Minal Khan. Overall public reaction to Minal Khan's photoshoot was not positive.
Minal Khan is one of the famous Pakistani actresses and is famous for her innocent character in serials. Minal and Aiman always appear in positive innocent characters, so, fans don't expect any type of bold photoshoot or character from them.
Hasnain Lehri is a famous Pakistani model who has won various awards. He is among the top Pakistani models. He appears in photoshoots for famous designers and brands.