Minal Khan Engagement Pics from Fairytale Engagement Ceremony
Minal Khan and her beau Ahsan Mohsin Ikram finally got engaged on 11th June 2021. Minal Khan's fans are very happy for her and everyone congratulated her. Minal Khan was looking extremely gorgeous at her engagement ceremony. Here are some beautiful pics from the engagement ceremony of Minal Khan and Ahsan Mohsin Ikram.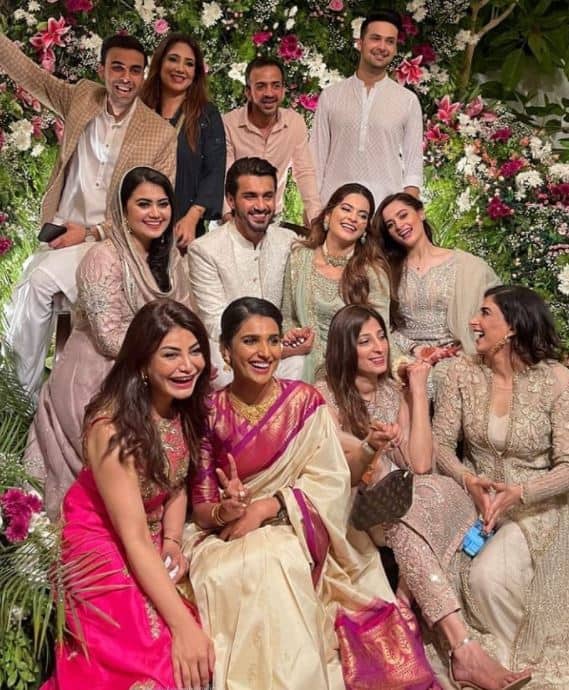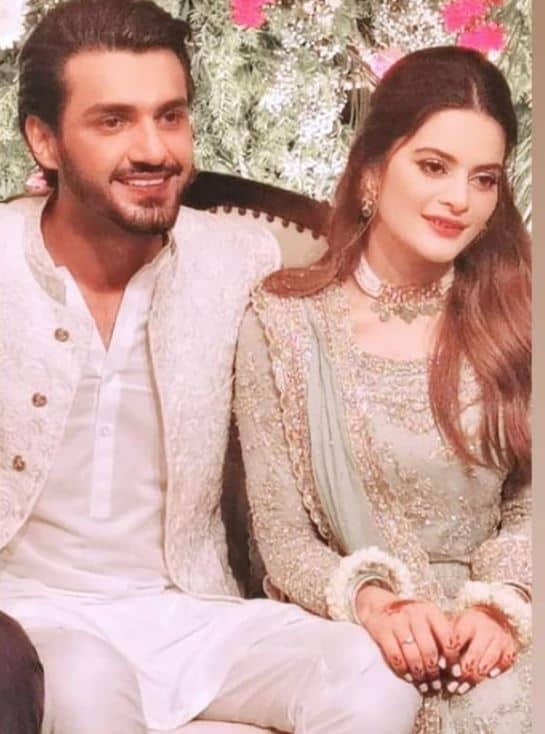 Minal Khan and Ahsan Mohsin Ikram shared their engagement card pics on their social media handles. Fans were curious to know whether they are getting engaged or married. Now they have shared their beautiful engagement pics. Both were looking adorable and happy together in their engagement pics. Fans congratulated the newly engaged couple and wish them the best of luck for their happy future. Fans are impatient to see Minal Khan in her bridal outfit.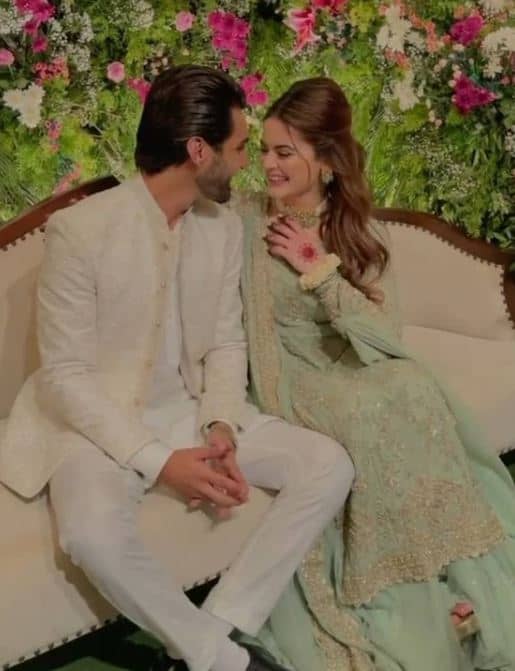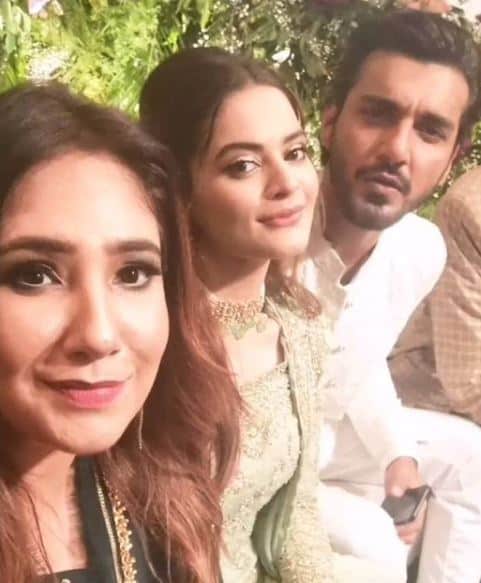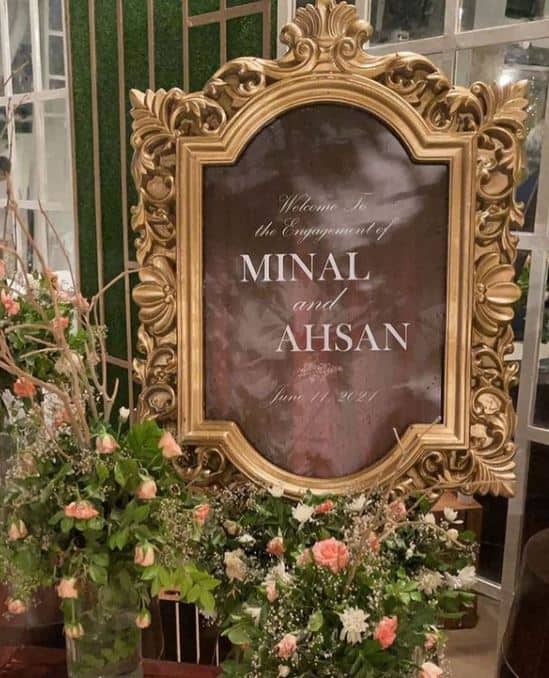 Read More: Complete Biography and Dramas List of Ahsan Mohsin Ikram
Minal Khan and Ahsan Mohsin Ikram are dating for more than the past year. Their pics got everyone's attention when they shared pics very close to each other. Some people even criticized them but this did not affect their love for each other. Instead, they became closer to each other and on 14th February Minal shared a picture with the ring and fans thought they are engaged. But it was not a proper function, now the couple has got engaged in presence of friends and close family members.