Masters Drama Express TV Cast – Story – OST – Timings
Masters is a 2020 Express TV drama about a group of five youngsters. Masters is a drama about student life and features Famous Pakistani TikTok stars in the lead cast. Here we have the complete cast and story of Express TV drama Masters.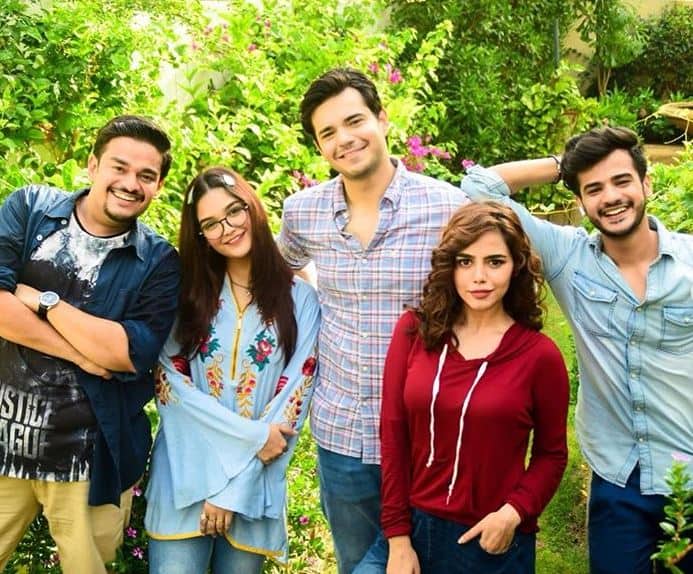 Masters Drama Express TV Cast
Here we have complete cast of Express TV Drama Masters cast:
Hina Ashfaq (Alizay)
Romasia Khan (Hoorain)
Zulqarnain Haider (Sarim)
Hamza Tariq (Rohan)
Mojiz Hassan
Gul-e-Rana
Farhan Ali Agha
Beena Chuadhary
Adil Wadia
Irfan Motiwala (Sharfoo)
Kanwal Nazer
Mohammad Bilal
Akhtar Hussain
Writer
Express TV Drama Masters is writtern by Khurram Nizami.
Producer
Masters Dramas is produced by Ultimate Productions and Shuffler Films.
Director
Express TV Drama Masters is directed by Aqeel Saeed Tashi.
Timings
You can watch Drama Masters on Express TV every Monday – Thursday at 9:30 PM.
Release Date
Express TV Drama serial Masters will be released on 19th October.
Masters Drama Express TV Story
The story of Express TV drama Masters revolves about student life adventure. It's about a group of 5 friends Sarim, Rohan, Alizay, Hoorain, and Mojiz Hassan.
Famous Pakistani TikTok star Romasia Khan has played the role of Hoorain and Zulqarnain Haider as Sarim. Masters is the first-ever drama serial of TikTok stars Romaisa and Zulqarnain Haider. Both have millions of fan followers on TikTok and Instagram.
See More: Funny Memes about TikTok Ban in Pakistan
Masters Drama is full of adventure and fun. Alizay is a stylish and modern girl, boys are afraid of her due to her anger. Hoorain is a book worm, she loves to invent new things and she's a friend of Alizay.
Sarim is a fun-loving boy and loves to prank others. Rohan is a kind and soft-hearted boy. Alizay, Hoorain, Saim, and Rohan are friends at University and their group name is masters.