Mast Mohabbat Telefilm Cast, Story, Writer, Teaser, OST
Mast Mohabbat is a 2022 Pakistani romantic telefilm aired on Geo Entertainment. Mast Mohabbat Pakistani telefilm lead cast consists of Ushan Shah and Muneeb Butt. The story is full of comedy and romance. On Eid ul Fitr 2022, Geo produced Eid telefilms with exciting stories. Let's have a look at 2022 Geo Mast Mohabbat Telefilm actors' real names and pictures.
Mast Mohabbat Telefilm Cast Name
Ushna Shah as Anchal
Muneeb Butt
Hina Dilpazeer
Sabeena Farooq
Rashid Farooqui
Fazila Qazi
Ali Tahir
Javeria Abbasi
Shehnaz Pervaz
Raeed Muhammad
Raza Zaidi
Hina Javed
Chand Bawani
Abdul Wahab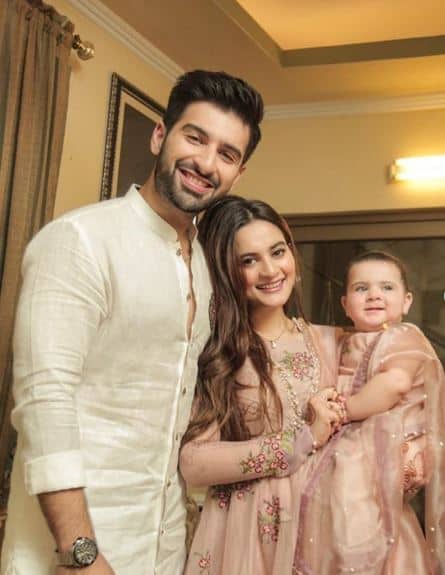 Writer: Soofia Khurram
Director: Mazhar Moin
Release Date: Eid ul Fitr 2022
Timing & Day: Eid ul Fitr 2022
Mast Mohabbat Telefim Story
Mast Mohabbat telefilm story revolves around the life of a young couple. Muneeb Butt is performing the role of a handsome man who came from abroad after completing his education. His Grandmother wants to marry him to Anchal (Ushna Shah) and his mother is not agreed. In the end, he falls in love with Anchal and agreed to marry her.
Read MORE: Must Watch List of Eid ul Fitr Telefilms 2022
Teaser