Mariyam Nafees Husband Name, Age, Pics, and Other Details
Mariyam Nafees got engagement on 27th Ramadan 2021. The Dua-e-Khair ceremony was very simple ceremony and took place presence of close family members and friends. Fans of Mariyam Nafees are curious to know about her husband to- be. Let's have a look at the details including name, age, and pics of husband to-be of Mariyam Nafees.
Mariyam Nafees Husband Name
Mariyam Nafees's husband name is Amaan Ahmed.
Age
Amaan Ahmed was born on 13th April and his exact age is not known yet.
Mariyam Nafees's Husband Amaan Ahmed Family
Mariyam Nafees's husband to be, Amaan Ahmed got married the first time at a very young age but they got separated due to some personal issues. Amaan Ahmed has two kids, a cute girl Huria and a boy Hadi Amaan. He is close to his kids and often shares adorable pics of his kids on Instagram.
Profession
Amaan Ahmed is a professional photographer, director, and producer. He runs his own studio, Uncut Studios. Amaan Ahmed has worked for many famous brands and with many big names in the showbiz industry. He has directed TVC's for many brands. He is a part of the showbiz industry for many years.
Mariyam Nafees and Amaan Amhed
Maryam Nafees and Amaan Amhed got officially committed on the 27th of Ramadan in 2021. Maryam shared the news with her fans on her Instagram account with a cute picture of both. Maryam Nafees and Amaan Ahmed are about to get married soon but they have not announced the date yet.
Read More: Alizeh Shah's Pictures with her Brother & Mother
Mariyam Nafees Wedding Pics
Mariyam Nafees got married on 25th March 2022 in a fairytale wedding ceremony.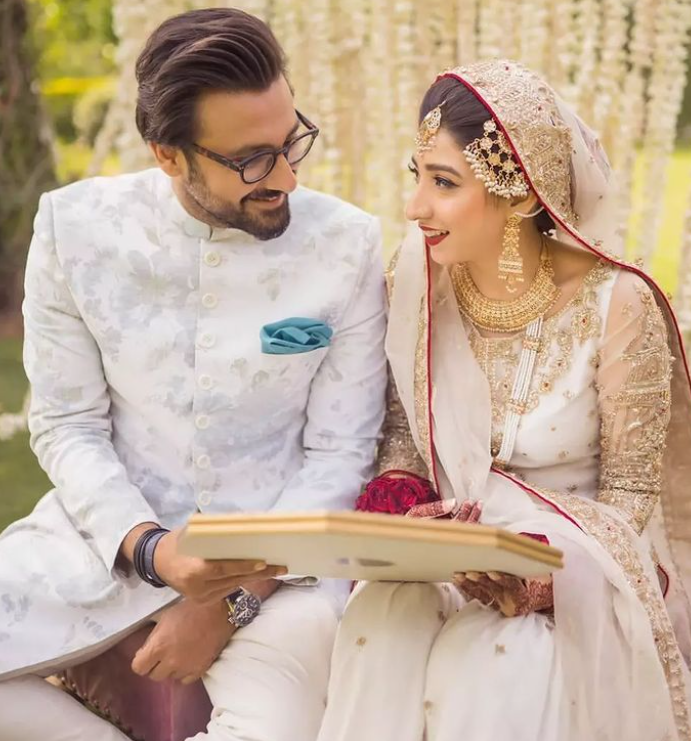 Social Media Handle
Amaan Amhed Instagram: iamthamaan
Mariyam Nafees Husband Pics
Here are some beautiful pics of Maryiaym Nafees's husband to be, Amaan Ahmed.