List of Best Pakistani Drama OST 2020, Top Songs
Pakistani Dramas are known for interesting stories and OST. Urdu Dramas are famous all over the world for heart-touching drama songs. In 2020, the Pakistan drama industry produced many super hit dramas with outstanding stories and songs. Here, we have shared a list of the best Pakistani Drama OST 2020.
Best Pakistani Drama OST 2020
Deewangi
Deewangi was a super hit drama on Geo TV in 2020 with lead cast Danish Taimoor and Hiba Bukhari. Deewangi drama OST has been composed and sung by Sahir Ali Bagga. OST lyrics are amazing and have a huge fan following.
Raaz e Ulfat
Raaz e Ulfat is a romantic 2020 drama of Geo TV. Drama lead roles are performed by Yumna Zaidi and Shehzad Sheikh. Raaz e Ulfat OST has sung by Aima Baig and Shani Arshad, one of the best drama songs in 2020.
Jalan
Jalan is a super hit drama of Ary Digital in 2020 with a talented cast Minal Khan, Areeba Habib, and Ammad Irfani. Rahat Fateh Ali Khan has sung the Jalan drama OST. Drama song lyrics are outstanding and viewers appreciate the drama OST more than the drama story.
Ishqiya
Ishqiya is another hit drama aired on Ary Digital with lead cast Feroze Khan, Ramsha Khan, and Hania Amir. Asim Azhar has sung the romantic OST of drama Ishqiya.
Saraab
Saraab is drama is a unique story and drama OST aired on HUM TV. Saraab drama OST has sung by talented singer Naveed Nashad and becomes one of the best drama songs in 2020.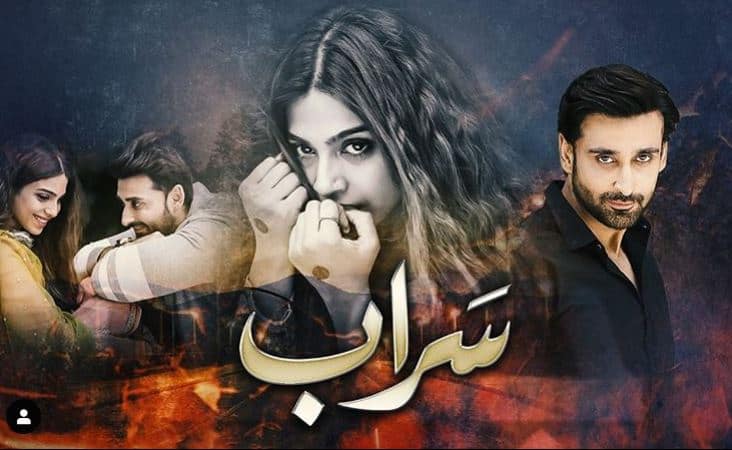 Read More: List of Best Pakistani Dramas in 2020
Tera Ghum Aur Hum
Tera Ghum Aur Hum is a romantic drama on HUM TV with lead cast Zain Baig and Hajra Yameen. Heart-warming and romantic Tera Ghum Aur Hum drama OST has sung by Naveed Nashad and written by Khalil-ur-Rehman Qamar.
MeherPosh
Meherposh is a 2020 drama of Ayeza Khan and Danish Taimoor aired on Geo TV. Meherposh romantic and sad drama OST has sung by Sahir Ali Bagga. Drama song's lyrics are very impressive and written by Misbah Nosheen.
Mushk
Mushk is a hit drama of HUM TV, drama story, and OST is written by talented actor Imran Ashraf. Drams song has sung by famous singer Ali Zafar. The Mushk drama OST is very popular for its heart-warming lyrics.