Kosem Sultan Turkish Drama Season 2 Cast Real Name & Story
Kosem Sultan is a famous Turkish Drama, which is dubbed in Urdu and Hindi. The drama story is full of adventure, emotions, and entertainment. The lead role of Kosem Sultan performed by talented Turkish actress Nurgul Yesilcay. This is written by Yilmaz Sahin. Let's have a look at the full cast of Kosem Sultan Season 2 and complete details.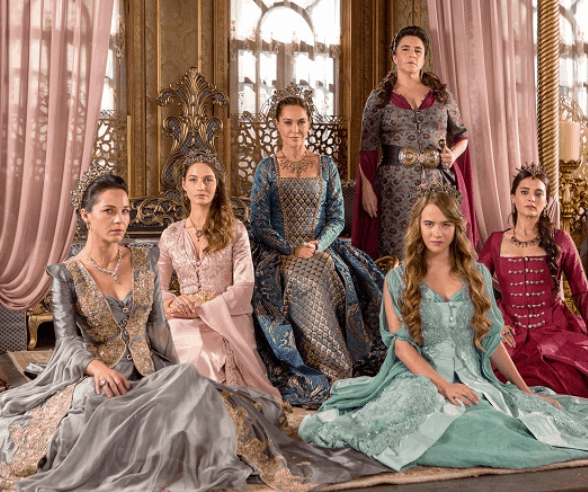 Kosem Sultan Season 2 Cast
Nurgul Yesilcay (Kosem Sultan)
Metin Akdulger (Sultan Murad)
Idil Yener (Lalazar Khalfa)
Ismail Demirci (Mustafa Pasha)
Aslihan Gurbuz (Halime)
Ece Cesmioglu (Atika Sultan)
Hulya Avsar (Safia Sultan)
Engin Benli (Sinan Pasha)
Ridvan Aybars Duzey (Ibrahim)
Hande Dogandemir (Turhan Sultan)
Dogac Yildiz (Qasim)
Caner Cindoruk (Silahatar Pasha)
Yigit Ucan (Biazat)
Mete Horozoglu (Zulfikar Agha)
Kadir Dogulu (Mehmet)
Melisa Ilayda Ozcanik (Dilruba Sultan)
Ayce Kuru (Gulbahar Sultan)
Turkish Name
Kosem Sultan drama Turkish name is "Muhtesem Yuzyil: Kosem). Its season 2 was aired in Turkey in 2016.
Read More: Kurulus Osman Turkish Drama Cast Name & Story
---
Kosem Sultan Turkish Drama Story
In Kosem Sultan Season 2, Kosem Sultan has become a powerful Valida Sultan and helps her son Murad Sultan for controlling the issues in their empire. Murad Sultan's half-brother and crown prince "Biazat" faces conflict with his brother due to her mother "Gulbahar". The second season introduced the clash between Kosem Sultan and her daughter-in-law.