Kinza Hashmi Stunning Pics from Drama "Uraan"
Beautiful and talented Kinza Hashmi shared pics from the set of Geo Tv drama Uraan. Uraan is another big project of producer Abdullah Kadwani and Asad Qureshi. Kinza Hashmi appears in drama with a glamorous look and incredible acting. This drama will give a new success turn to Kinza's showbiz Career. She pairs up with handsome Adeel Chaudhary and viewers appreciate their on-screen couple.
Here, we have shared Kinza Hashmi beautiful pics from the set of drama Uraan. She wore stunning red gown and set new fashion goals.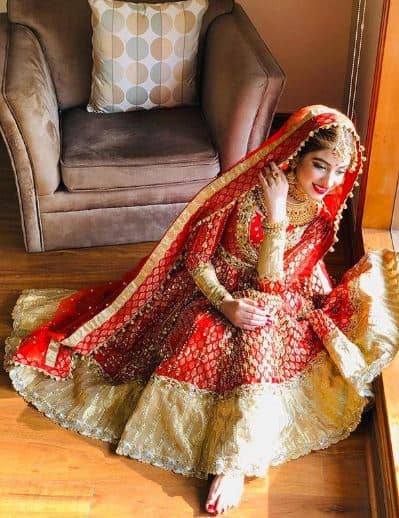 Uraan drama story is full of emotions and romance. Kinza is performing the role of Malika, who is an egoistic and overconfident girl. Malika wants to become rich at any cost. She is engaged with Adeel Chaudhry, who is a middle-class man. She starts to work in showbiz and meet Aijaz Aslam. Kinza Hashmi belongs to Lahore. She started her acting career in 2014 and got more popularity from her outstanding acting drama "Ishq Tamasha" with Aiman Khan. In Ishq Tamasha she performed the role of Rushna and people appreciate her character. She was nominated for best negative actor at the Hum Awards.