Jhok Sarkar Drama Cast, Story, Timing – Hum TV
Jhok Sarkar is a 2023 Paksitani drama aired on Hum TV. The Jhok Sarkar drama cast includes Farhan Saeed, Hiba Bukhari, and Asif Raza Mir. The drama cast is very talented and makes this serial more exciting with their outstanding acting.
Viewers will see a new on-screen couple Hiba Bukhari and Farhan Saeed. This drama is full of action, and excitement. Let's take a look at the Jhok Sarkar actors, characters, story, timing & day, and writer name.
Jhok Sarkar Pakistani Drama Cast
Hiba Bukhari (Sassi)
Farhan Saeed (Arslan)
Asif Raza Mir (Peer Saien)
Maham Shahid (Noori)
Usman Javed (Meeral)
Mahenur Haider (Lubna)
Faiza Gilani (Zulekha)
Sakina Samo (Meeral's Mother)
Daniyal Naqvi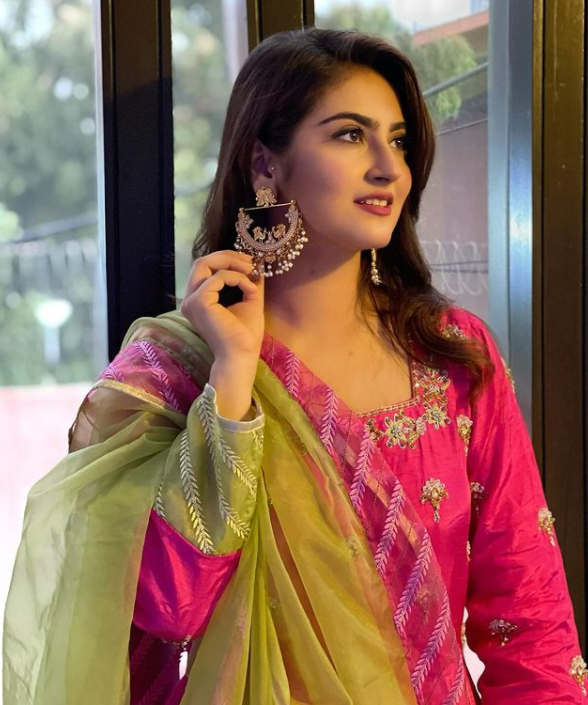 Release Date
Jhok Sarkar will start on 6th June 2023.
Timing & Day
Watch Jhok Sarkar daily at 08:00 pm on Hum TV.
Writer & Director
This serial is written by Hashim Nadeem and directed by Saife Hassan.
Jhok Sarkar Drama Story
The dramatic story of Jhok Sarkar is a Bundle of romance, suspense, action, and entertainment. Farhan Saeed performed the role of an honest and brave police officer. He will appear with a new look and exciting character in this serial.
Read MORE: Complete Biodata of Actress Maham Shahid
The drama story revolves around the life of the people of a small town. Asif Raza Mir performed the negative role of Peer Saien and is ready to win the heart of his fans with an exciting character. Meensi drama actress Maham Shahid also performed a supporting role.
Usman Javed is a young and talented actor, he performed the character of Meeral (Son of Asif Raza Mir). He performed a negative role but viewers appreciate his brilliant acting and charming personality in this serial. Viewers will see a love triangle between Hiba Bukhari, Farhan Saeed, and Usman Javed.
Read MORE: Amazing Facts About Actor USMAN JAVED
FAQs About JHOK SARKAR
Who is the lead actress of the drama Jhok Sarkar?
Hiba Bukhari is the lead actress in Jhok Sarkar.
How many episodes of the drama Jhok Sarkar?
TBA
Who is the writer of the Drama Jhok Sarkar?
Hashim Nadeem is the writer of the drama Jhok Sarkar.
Where can you watch Jhok Sarkar?
You can watch the drama Jhok Sarkar on Hum TV Channel and YouTube.
Who is the Diretor of drama Jhok Sarkar?
Saife Hassan is the director of the famous drama Jhok Sarkar.
Jhok Sarkar Drama Actress Hiba Bukhari First drama?
Her debut drama was "Teri Meri Jodi" in 2015.
Who is the singer of Jhok Sarkar OST?
Farhan Saeed has sung the OST of drama Jhok Sarkar.