Jeenay Ki Wajah Turkish Drama Cast Real Name & Story
Jeenay Ki Wajah is a 2018 Turkish drama dubbed in the Urdu Language. It is full of emotions and suspense. Its story is very different from typical Turkish dramas. Let's dig in to know about Turkish Drama Jeenay Ki Wajah cast real name and story.
Jeenay Ki Wajah Turkish Drama Cast
Here is the complete cast of Turkish drama serial Jeenay Ki Wajah:
Esra Bilgic (Derya Akar)
Tolgahan Sayisman (Yilmaz)
Selahattin Pasali (Arda)
Hazal Subasi (Elif)
Cem Ucan (Taner)
Serhat Tutumluer (Kenan Akar, Derya's Father)
Yagmur Ozbasmaci (Dilek)
Feyza civelek (Damla Akar)
Irmak Ornek (Oznur)
Serpil Gul (Elif's Mother)
Yigit Tuncay (Yigit, Elif's Father)
Emre Aslan (Umut)
Nihan Buyukagac (Nihan)
CansuGultekin (Serap)
Burak Cimen (Sude)
Diren Polatogullari (Salih)
Turkish Name
Turkish drama Jeenay Ki Wajah name is Turkish is "Bir Umut Yeter". Englis Name of drama Jeenay Ki Wajah is "One Hope is Enough".
Producer
Jeenay Ki Wajah drama is produced by MF Yapim.
Jeenay Ki Wajah Turkish Drama Story
The story of Turkish drama Jeenay Ki Wajah revolves around a girl Derya (Esra Bilgic) and her hope to find her lost baby. Derya's husband got murdered by his brother-in-law Taner but does not know about this bitter truth. Derya's few months old baby with his dead father in a boat is found by a couple Elif and Yilmaz.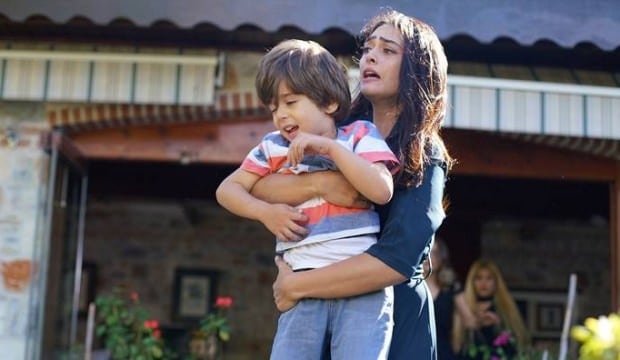 Read More: Esra Bilgic Biography – Age – Family – Education
Elif and Yilmaz live-in a lighthouse and they found the baby in a boat after the loss of their own baby. Elif insists Yilmaz raise the baby as their own and not inform the police or anyone else about it.
Derya was left heartbroken and in deep grief after the loss of husband and son. But she believes her son is still alive and one day she'll meet him. Yilmaz gets to know about the reality that Derya is the real mother of their son but he does not tell anyone about this.
Yilmaz starts to work for Derya's father and through his father she meets Derya. She does not lose hope to meet his son one day. After many emotional twists and happenings, Derya meets his son.