Javeria Saud Biography, Age, Husband, Daughter, Dramas
Javeria Saud is a Pakistani drama actress and producer. She is appearing in the drama Baby Baji as Azra and the audience loved her acting. Read Javeria Saud biography, age, family, husband, son, daughter, and dramas details.
Her famous new dramas are "Honey Moon" and "Baby Baji". Javeria is part of the showbiz industry for many years. She also owns a production house with his husband Saud.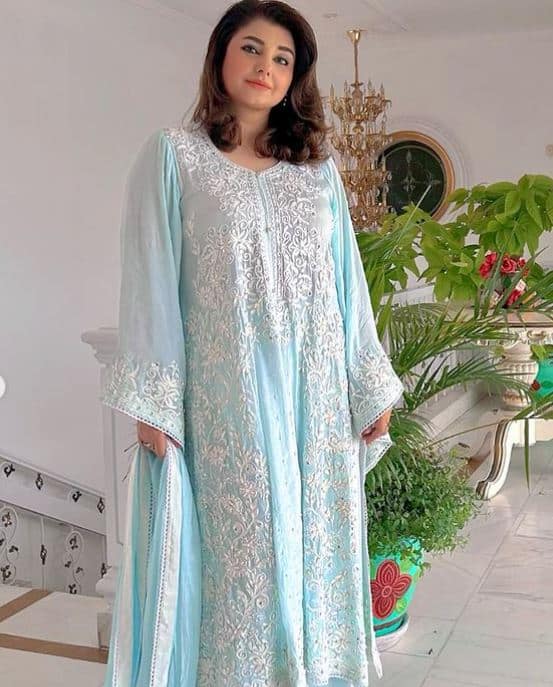 Javeria Saud Biography
Age & Height
Javeria Saud was born in 1971 and she is 51 years old now.
Education
Actress Javeria Saud has a degree in Textile and fashion design.
Family
Javeria Saud lives in Karachi with her family. She has a brother Humayun Jalil and a sister Rubab Jalil.
Javeria Saud Husband
Actor and producer Saud Qasmi is the husband of actress Javeria Saud. They got married back in 2005.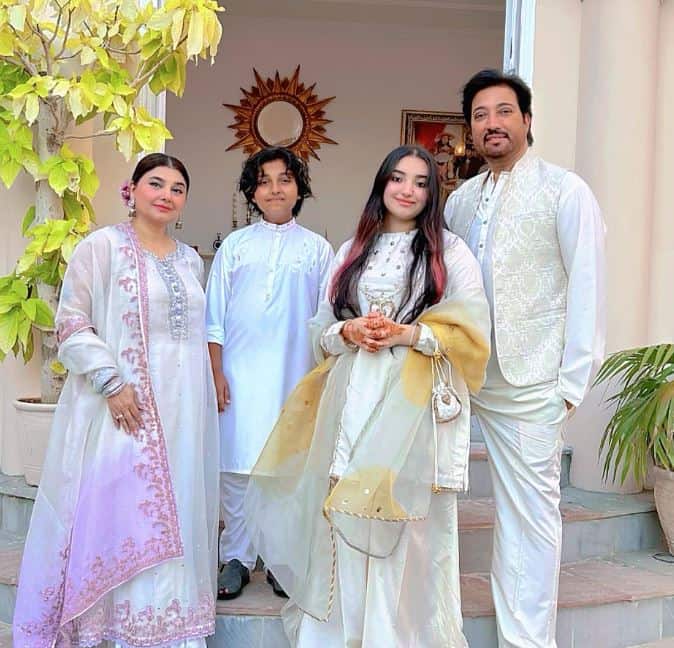 Javeria Saud Daughter and Son
Actress Javeria Saud is blessed with a daughter. Her daughter's name is Jannat Saud and she is 19 years old. Javeria Saud is also blessed with a son Ibrahim Saud and he is 12 years old.
Career
Javeria Saud joined the showbiz industry back in 1995. She has appeared in many TV dramas on PTV. She has also worked as Producer. Ye Zindagi Hai and Khud aur Mohabbat are among the famous dramas which she produced.
Read More: Baby Baji Actor Fazal Hussain aka Waleed Biodata
Javeria Saud Dramas
Here is the list of Javeria Saud Dramas:
Tipu Sultan
Ye Zindagi Hai
Yeah Kesi Mohabbat Hai
Nand
Paristan
Sar-e-Rah
Betiyan
Baby Baji
Honey Moon
Social Media Handles
Instagram: javeria_saud_official