Jahangir Tareen Biography – Age, Wife, Son, Family, Brother
Jahangir Tareen is a famous Pakistani politician and businessman. Jahangir Tareen biography, age, education, height, wife, son, family, brother, party, net worth, list of businesses, career, and other details. He is one of the wealthiest politicians in Pakistan.
He is the CEO of JDW Group. Jahangir Tareen is also the owner of United Foods Pvt. He joined the politician in 2002. Let's have a look at the Jahangir Tareen complete biodata.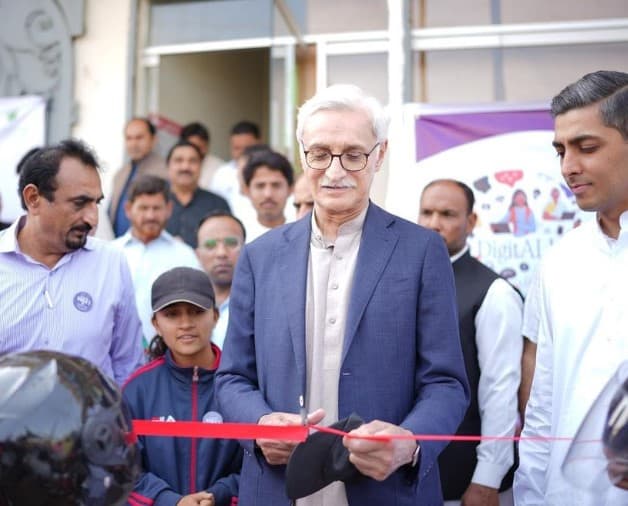 Jahangir Tareen Biography
Age & Height
He was born on 4 July 1950 in Comila, East Pakistan. He is 72 years old. His height is 6 feet.
Education
Jahangir Tareen has completed an MBA from the University of North California, USA.
Hometown & Family
His hometown is Lodhra, Pakistan. His family does not have any political background.
Jahangir Tareen Brother
Alamgir Khan Tareen is the brother of Politican Jahangir Tareen. He was the owner of the PSL team Multan Sultan. He died at the age of 63 due to Suicide.
Wife, Son & Daughters
Jahangir Tareen's wife name is Amina Tareen. He has one son and three daughters. His son Ali Tareen is the owner of the Multan Sultan PSL Team.
New Party
In 2023, Jahangir Tareen decided to leave PTI and established a new political party to continue his political career.
Read MORE: Interesting Facts About ALI TAREEN
Business & Net Worth
Jahangir Tareen is one of most rich businessmen and politicians. His net worth is 400 billion. He owns Pakistan's biggest sugar mills and thousand acres of agricultural land. Jahangir Tareen has his personal plans for traveling. He was the Federal Minister of Industries and Production in 2004-2007. He was the General Secretary of PTI.
Social Media Handles
Jahangir Tareen Instagram: jahangirkhantareen
Jahangir Tareen Twitter: JahangirKTareen
All Information provided in this article is intended for Information Purpose only. To Update or Add any Information, please contact us via Email.