Iqra Aziz Drama List – Best & Top 10 Pakistani Dramas
Pakistan's Showbiz Industry is full of talented and gorgeous actresses. Iqra Aziz is one of the famous actresses and models in the Pakistan Drama industry her drama list consists of many hit dramas. She proves her talent by showing her acting skills in many hit dramas in a short span of time. She started her acting career when she was just 14 years old. She started acting by working in hit television commercials. Later on, she played the leading roles in Hum TV dramas and got popular in a short time.
Iqra Aziz Top 10 Drama List
Iqra Aziz received many awards for her incredible acting skills in famous Urdu dramas. There is a long Iqra Aziz Drama list in which she performed incredibly and is admired by everyone.
Fans are always excited to watch her dramas with amazing stories. In an interview, Iqra Aziz explained the realities of her life, her mother is a Careem driver and works very hard to raise her daughters. She grabs the attention of viewers by changing her looks in dramas.
Here is a list of upcoming and latest dramas of Iqra Aziz:
1. Mannat Murad
Mannat Murad is a 2023 romantic drama aired on Geo Entertainment. The lead roles are performed by Iqra Aziz and Talha Chahour. Their on-screen couple and amazing chemistry is appreciated by drama viewers.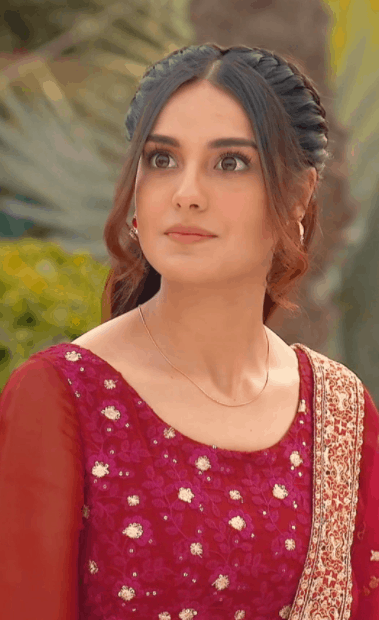 2. Khuda aur Muhabbat Season 3
In Season 1 the lead roles were performed by well-known actors Imran Abbas and Sadia Khan. But now, Iqra Aziz and Feroze Khan will perform the lead roles in Season 3. The story is full of emotions and romance. We hope the incredible acting of Iqra Aziz and Feroze Khan will make it more interesting. Their on-screen couple will give a new hit to the Pakistan Drama Industry.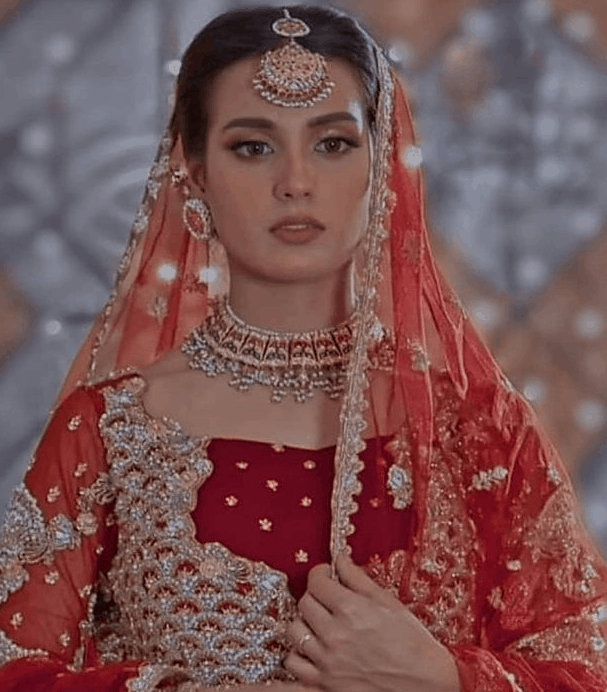 3. Jhooti
In Pakistan Showbiz, one of the best real-life and on-screen couples is of Iqra Aziz and Yasir Hussain. They know how to attract fans by giving big news from their personal life. They become more popular after their engagement. Iqra Aziz and Yasir Hussain are going to appear for the first time as an on-screen couple in the Drama "Jhooti". Yasir Hussain shares his acting experience with Iqra Aziz on Instagram.
4. Suno Chanda 2
Iqra Aziz and Farhan Saeed highlight the problems of a married couple in our society. Every character in this drama is appreciated bale. She is looking gorgeous in every look and set new fashion goals by wearing amazing dresses in Suno Chanda 2. The couple of Asral and Jiya is loved by all fans due to their funny and emotional acting. The OSt sang by Farhan Saeed and become the most popular drama song.
5. Ranjha Ranjha Kardi
One of the super hit dramas of Iqra Aziz is "Ranjha Ranjha Kardi" is the best one. Imran Ashraf has shown his best acting skills in this drama. Iqra Aziz touches the sky of success by performing in "Ranjha Ranjha Kardi". Her intense role makes this a super hit drama of her acting career. The story is amazing and all actors perform their roles efficiently.
6. Tabeer
Momina Duraid created the "Tabeer" and give an opportunity to Iqra Aziz to prove herself in the drama industry. Iqra Aziz, Imran Ashraf, and Shehzad Sheikh perform the lead roles. The story revolves around the life of two married couples. Tabeer is a drama, which is full of emotions. The amazing acting of Iqra Aziz makes it more interesting.
7. Qurban
Iqra Aziz, Bilal Abbas, and Shehzad Sheikh perform the emotional roles in "Qurban". They all look stunning and give a super hit drama of 2018. Iqra Aziz's acting and facial expression will leave you speechless. She looks very attractive and astounding in "Qurban".
See More: Iqra Aziz Mayun and Mehndi Ceremony Pictures
8. Choti Si Zindagi
Choti Si Zindagi is one of the most amazing dramas of Iqra Aziz. Iqra Aziz appeared opposite to Shahzad Sheikh in the drama Choti si Zindagi. This drama was based on the story of 90's youngsters who got married during student life as per the trend of those days.
9. Khamoshi
In Khamoshi, Iqra Aziz first time appears in a negative role and proves that she has the skills to perform any character. Fans appreciate her couple with Affan Waheed. Zara Noor Abbas performs the role of her sister and make this more interesting with her outstanding acting.