Incredible Acting of Nazish Jahangir in "Kahin Deep Jalay" Stunned Viewers
Nazish Jahangir is a famous Pakistani drama actress and model. "Kahin Deep Jalay" is a super hit drama of Geo TV. Lead roles are perform by Neelam Munir, Nazish Jahangir, and Imran Ashraf. Nazish appears in a negative role in "Kahin Deep Jalay" and impresses the viewers with her outstanding acting in a negative character. She performs the role sister-in-law of Neelam Munir and becomes famous for her acting. Her name is Shamila in this drama and she always creates problems for her sister-in-law and cousin Rida. Audiences appreciate her acting skills. Nazish Jahangir is a talented girl and her acting in "Kahin Deep Jalay" proves her talent.
In an interview Nazish Jahangir told, she did a lot of practice for performing this role because this character was completely against her nature. She said she was surprised when people appreciate her for this role on social media. In our society mostly viewers dislike the actress with negative character but in the case of Nazish Jahangir, the story is changed. People like her acting and look like "Shamila". Nazish Jahangir acting skills in Kahin Deep Jalay have proved her a talented actress.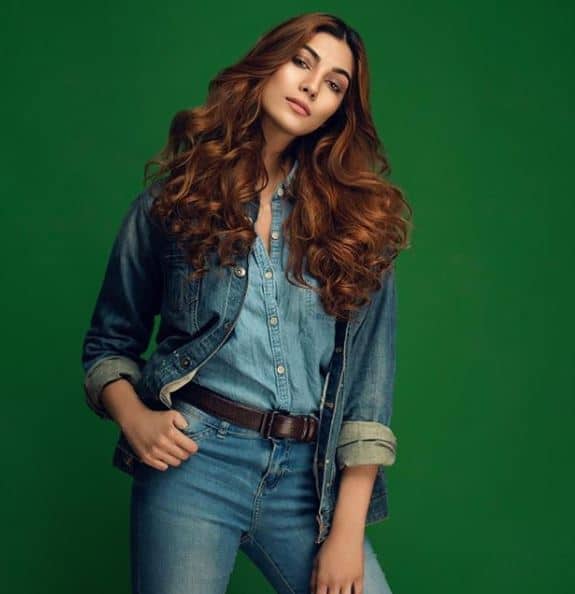 Beautiful Pictures of Actress Zarnish Khan from Abroad
Nazish Jahangir started her acting career after completing her education in 2015. She performed in many dramas as a lead actress and supporting actress. In many dramas, she appeared as an anti-heroine character but got popularity due to her soft looks and incredible acting skills. Her other super hit dramas are Thays, Kamzarf, and Bharosa.