High Cookie Kdrama Cast Name With Pictures
High Cookie is a 2023 Korean Drama. The drama story revolves around high school students, who find a magical cookie. The one bite of Cookie they can fulfill their desires. The lead character Choi Soo Young look after her three years younger sister after the death of her parents. The drama is full of romance, suspense, and fantasy. Get more information about the High Cookie Kdrama cast real name, age, and photos.
Drama Details
Genres: Romance, Fantasy, Youth
Country: South Korea
Channel: Netflix Korea
Director: Song Min Yeop
Language: Korean
Duration: 60 mints
Total Episodes: 10
High Cookie Kdrama Cast Name
Nam Ji Hyun as Choi Soo Young
Nam Ji Hyun performed the role of Choi Soo Young, who is 18 years 18-year-old high school student. She is 28 years old and she is not married. Her famous dramas are "Little Women" and "Suspicious Partner".
Choi Hyun Wook as Seo Ho Su
Famous young Korean actor Choi Hyun Wook played the role of Seo Ho Su, who is 3rd year high school student. His age is 21 years old. His recent popular dramas are "Twinkling Watermelon" and "Twenty-Five Twenty-One".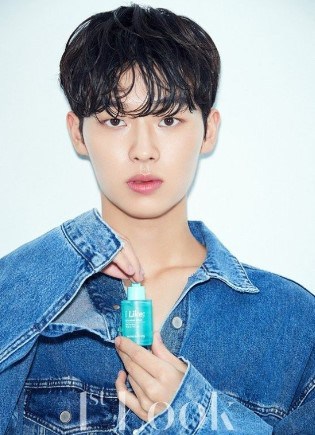 Read MORE: Complete Biodata of Actor Choi Hyun Wook
High Cookie Supporting Cast
Kim Mu Yeol as Yoo Seong Pil
Jung Da Bin as Choi Min Young (Soo Young's Sister)
Seo Bum June as Song Jin Woo
Chae Seo Eun as Park Seo Eun
Kim Min as Jun Seo
Choi Ji Su as Park Ji Hye
Song Chae Hyun as Park Yoo Bin
Jung Jae Sung as Park Sang Gil