Herjai Turkish Drama Cast Real Name with Pics & Story
Herjai is a Turkish drama in Urdu Dubbing. It's a story of love that is full of twists. Ebru Sahin and Akin Akinozu are lead actor in the drama serial Herjai. Let's dig in for complete information on the Turkish drama Herjai Cast.
Herjai Turkish Drama Cast
Akin Akinozu as Miran
Akin Akinozu has played the role of Miran in the drama Herjai. He is among the most handsome and famous Turkish actors. Herjai is among his most famous drama. His mother is also an actress and currently, she's dating Herjai drama co-actress Ebru Sahin.
Ebru Sahin as Reyyan
Ebru Sahin has appeared as Reyyan in the drama serial Herjai. Ebru started a showbiz career in 2016 and become one of the most famous Turkish actresses after the success of the drama serial Herjai.
Oya Unustasi as Gonul Aslanbey
Oya Unustasi played the character of Gonul Aslanbey in Herjai. She is a very beautiful and talented Turkish actress. She got famous from her role Zelis in Turkish drama Kalbim Ege'de Kaldi.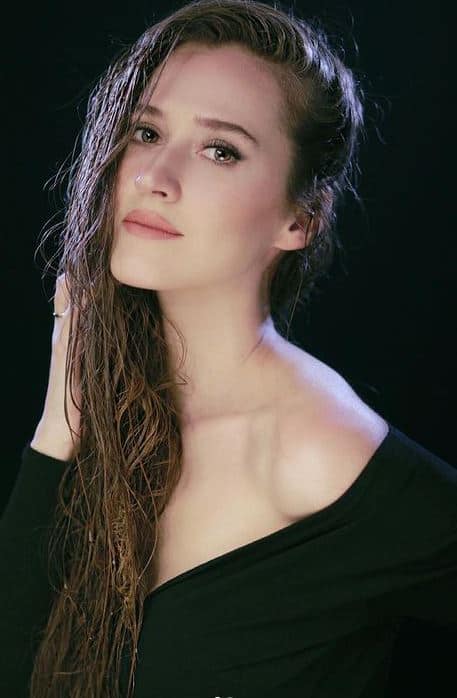 Duygu Tetis as Elif Aslanbey
Duygu Tetis appeared as Elif in the drama Herjai. Dugyu is a charming and brilliant Turkish actress. Duygu Tetis played the role of Naina in Urdu Dubbed Turkish drama Emergency Love.
Ebrar Alya Demirbilek as Gul Sadoglu
Ebrar Ayla Demirbilek has played the role of Gul in drama Herjai. She is a very cute Turkish child actress. She performed brilliantly in drama Herjai.
Dogan Bayraktar as Aslan
Dogan Bayrakat appeared as Aslan in the Turkish drama serial Herjai. He is a young, handsome and talented Turkish actor. He appeared in the Turkish drama Savasci in 2017 and then in the drama serial Herjai.
Ahmet Kayakesen as Harun
Aysegul Gunay as Fusun
Ferida Cetin as Zehra
Ahmat Tansu Tasanlar as Azat
Read More: Turkish drama Shajar-e-Mamnu Complete Cast Name
Turkish Drama Herjai Story
The story of the drama Herjai is about the love of Reyyan and Miran and how their happily married life turns into a dream with open eyes. Ryan and Miran get married and Reyyan is very happy. But the next day Reyyan comes to know that Miran was just taking revenge from her and her family for his parents.
Miran leaves Reyyan but in pretending of falling in love, he falls in love in real. Miran and Rayyan face many challenges but eventually, their love unites them again.
Timings
You can watch Turkish drama Herjai from 21st May Friday to Sunday at 8:00 PM only on TV One.
Turkish Drama Herjai OST