Hania Amir & Asim Azhar are not in Relationship, Hania Clarified
Hania Amir and Asim Azhar were one of the most admired and loved unofficial celebrity couples. Hania and Asim are spotted together everywhere but both never talked about their relationship openly. Fans were excited about any official announcement by both of them. Even rumors about their wedding and dating were in the air for more than a year. Now finally, Hania Amir spoke up about her relationship with Asim Azhar. But contrary to everyone's expectations, Hania called Asim Azhar just a good friend and nothing more than that. Fans are heartbroken after the break up news of lovely unofficial Celebrity couple Hania Amir and Asim Azhar.
In a live video call with her friend singer Aima Baig, Hania Amir denied all rumors related to dating Asim Azhar. In a video call when Aima Baig talked about Hania's entry in Asim Azhar's song "Tum Tum". Aima asked Hania Amir about relationship with Asim Azhar. Hania Amir said that she is not dating Asim Azhar. In fact, she is not dating anyone currently and she is single. Asim Azhar is just is a friend. They hang out together and have fun but not dating each other.
Hania Amir has not only called Asim a friend but also deleted all pics of her and Asim from her Instagram account. This is a clear proof of Asim Azhar and Hania Amir's break up. Asim and Hania are always spotted at every event and they always post their pics on their official Instagram account. Hania Amir has removed all pics from Insta account and fans are in shock.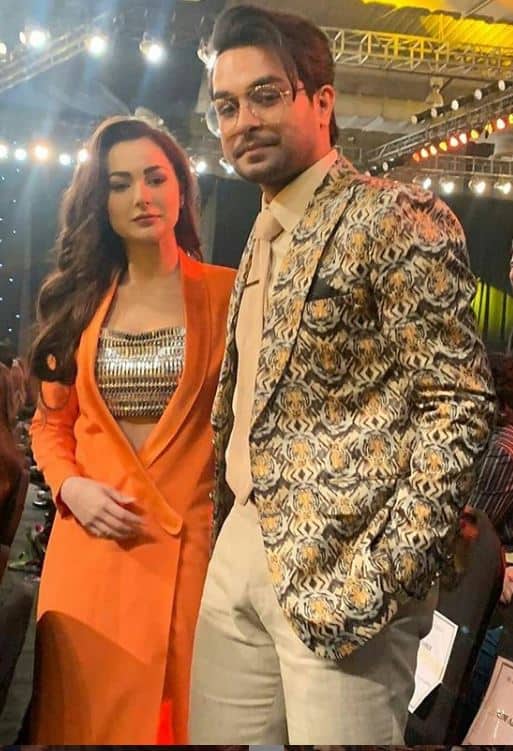 When Aima Baig talked about her entry in Asim Azhar's Song "Tum Tum" which has impressed everyone, Hania replied that it's her fans' love for her. Hania Amir and Asim Azhar are together for more than a year. But they did not announce officially their relationship status. But they were always spotted together at every award function like a couple.