Hania Aamir Dresses in Drama Mujhe Pyaar Hua Tha, Designer Details
Mujhe Pyaar Hua Tha is the most-viewed drama of 2023. The drama lead roles are performed by Hania Amir and Wahaj Ali. The drama viewers just love their amazing chemistry in this serial. Hania Aamir dresses in the drama Mujhe Pyaar Hua Tha are traditional and stylish. She is looking amazing in both formal and casual dresses. Let's look at Hania Amir outfits in the drama Mujhe Pyar Hua Tha and dress designer details.
Hania Aamir Dresses in Mujhe Pyaar Hua Tha
Hania Aamir wore a pink color formal dress in the first episode of Mujhe Pyaar Hua Tha, She is looking pretty. Her dress was designed by Pakistani fashion designer Ansab Jahangir.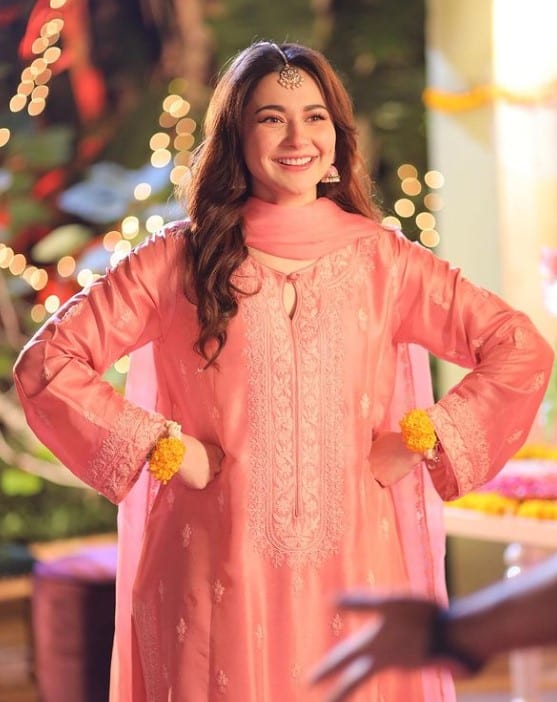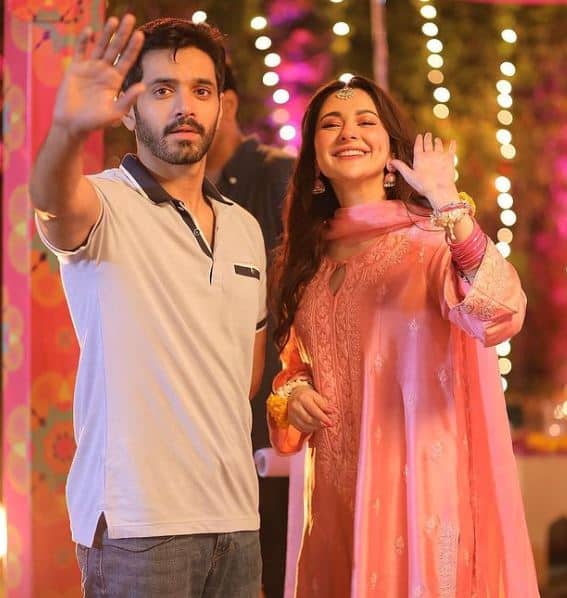 Hania Amir Bridal Dress in Mujhe Pyaar Hua Tha
Hania Amir's bridal dress in drama is beautifully embellished with stones and thread. This bridal dress was designed by fashion designer Nomi Ansari. She is setting new fashion trends for the upcoming wedding season. Hania looks gorgeous in both western and eastern dresses.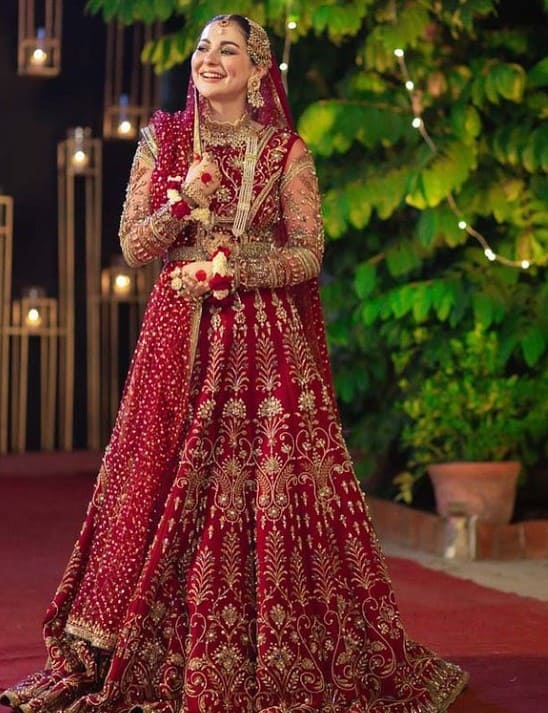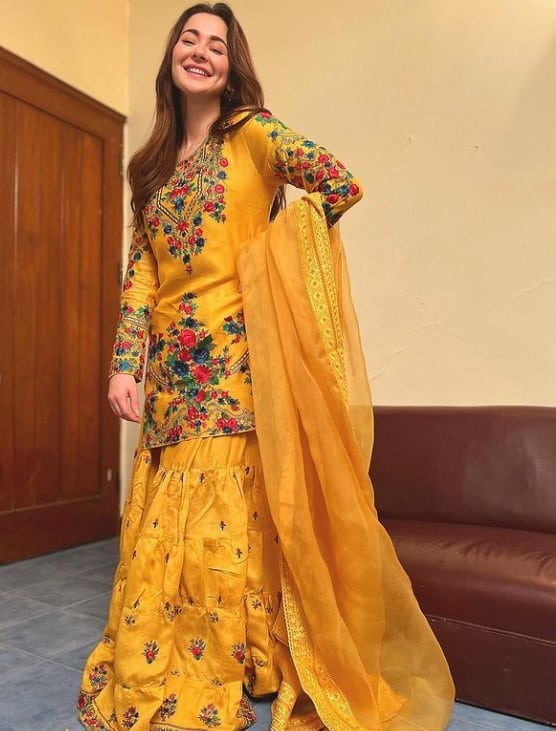 See MORE: Yuman Zaidi's Outfits in Geo Drama TERE BIN