Good Day Bad Day Turkish Drama Cast Real Name & Story
Good Day Bad Day is an Urdu Dubbed romantic Turkish drama series featuring stunning actors in the lead cast. It is an interesting Turkish drama series with an amazing story. Here we have Urdu Dubbed the Turkish drama Good Day Bad Day cast real name, story, and other interesting details.
Good Day Bad Day Turkish Drama Cast
Elcin Sangu as Leyla
Yasemin Kay Allen as Melisa
Ozan Dolunay as Sarp
Derya Alabora as Meral
Senay Gulner as Aslihan
Hakan Salinmis as Halil
Deniz Isin as Seda
Nergis Kumbasar as Perihan
Sinan Albayrak as Bulent
Ali Yagci as Arda
Tugay Erdogan as Jan
Hande Yilmaz as Yasemin
Yusud Cim as Ediz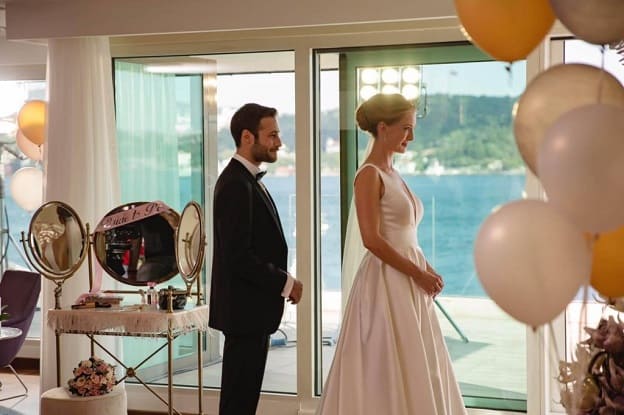 | | |
| --- | --- |
| Writer | Pelin, Aksel Bonfil |
| Producer | Yagmur Dolkan, Zeynep Gunay Melemez, Sevket Pamir and Cengiz Cagatay |
| Director | Metin Balekoglu |
Good Day Bad Day Drama Story
The story of the Turkish drama Good Day Bad Day revolves around a girl Leyla (Elcin Sangu). She works as an event planner in a company. She organizes a wedding event for a couple. On the wedding day, she comes to know that the groom is the same person who left her on her wedding day. She remains completely shocked.
Read More: Turkish Drama Love for Rent Cast Name & Story
Leyla comes to know about some bitter truths later on. But she never loses hope and keeps on working hard through thick and think. Elcin Sanga is a famous Turkish actress. Love for Rent is among her famous Turkish Dramas.