Faysal Qureshi Son Farman Qureshi Birthday Pics from Truck Art Theme Birthday Party
Famous Pakistani actor Faysal Qureshi celebrated the first birthday of his son Farman Qureshi. Faysal Qureshi and Farman Qureshi wore twinging dresses at the birthday party. Faysal and his wife Sana shared some adorable pics from son Farman Qureshi Birthday party. The birthday party theme was Truck art and it was colorful and beautiful. Here is a glimpse of Farman Qureshi, son of Faysal Qureshi Birthday party pics.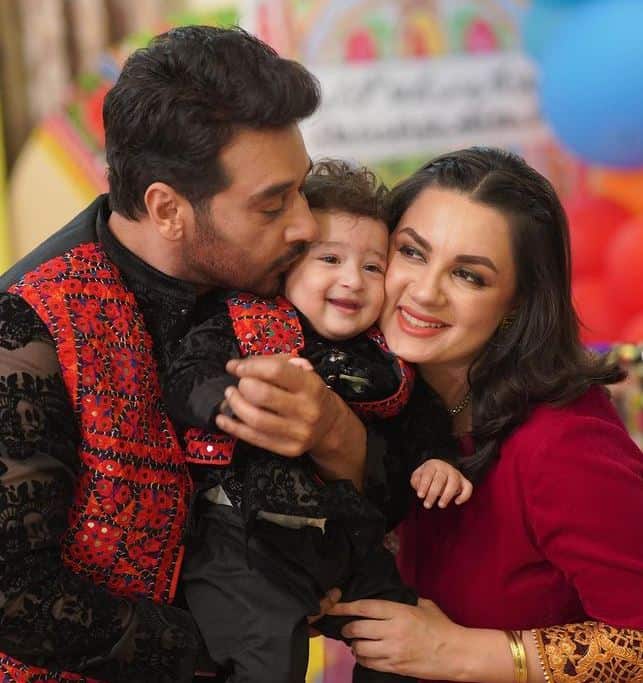 Faysal Qureshi threw a big aqiqa party last when his son Farman was born. Farman Qureshi is Faysal Qureshi's only son from his third marriage. Sana Faysal is Faysal Qureshi's third wife. He has divorced his two wives and has a daughter Hanish Qureshi. Faysal Qureshi is very close to his third wife and son Farman Qureshi.
Read More: Nadia Khan's Second Marriage Pictures
Truck Art Theme birthday party was organized for Farman Qureshi. He was looking very adorable as always. Sana Faysal shared some cute pics with Faysal, son Farman and their daughter from the birthday party.