Farq Drama Cast Name, Story – Geo Pakistani Dramas
Farq is a 2022 Pakistani drama aired on Geo Entertainment with lead cast Sehar Khan and Faisal Qureshi. Read about Geo drama Farq cast name, story, OST, writer, day, timing, and other details. Geo always produced entertaining dramas for their viewers with unique stories and amazing OSTs. Farq is a very interesting drama with an interesting story full of twists. Let's have a look at the Pakistani drama Farq actors, actress name and drama story details.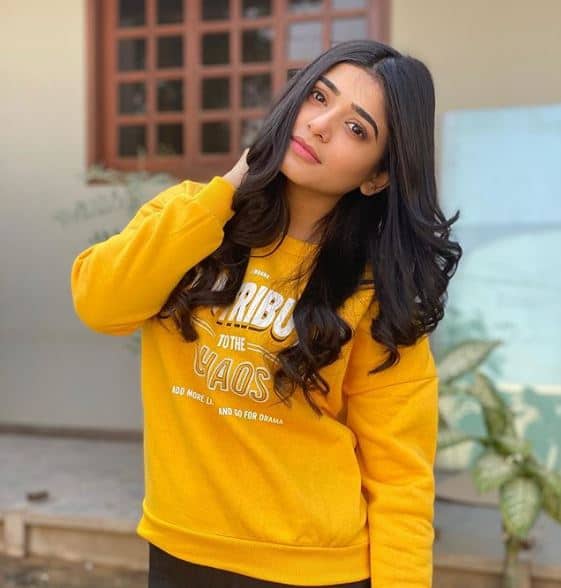 Farq Drama Cast Name
Sehar Khan as Irsa
Saba Shah as Ayzel
Faysal Qureshi as Kamal Hasaan
Adeel Chaudhry as Daniyal
Raeed Muhammad Alam as Jamshad
Aadi Khan as Mani
Mehmood Aslam as Arif
Javaria Abbasi as Faiza
Sohail Sameer as Rashid
Sabiha Hashmi as Husna Phopo
Faiza Gillani as Yasmeen
Farah Nadir as Razia
Day & Timing
Every Monday & Tuesday at 8:00 pm.
| | |
| --- | --- |
| Release Date | 31st October 2022 |
| Writer | Imran Nazir |
| Director | Ahsun Talish |
| Producer | Abdullah Kadwani & Asad Qureshi |
Farq Drama Story
Farq drama story revolves around the life of a young girl Irsa. She marries a man who is double in age just for the sake of money. Initially, she feels happy by gaining all she desired for. But eventually, she realizes that money is enough to be happy in life.
The lead roles are performed by Faysal Qureshi and Sehar Khan. After performing in the super hit drama "Fitoor", Faysal Qureshi has returned to the screen with a new exciting character to win the heart of his fans with a new look.
Young and talented Saba Shah is performing the role of the daughter of Faysal Qureshi and her acting is amazing in this serial. This is the debut drama of Saba Shah.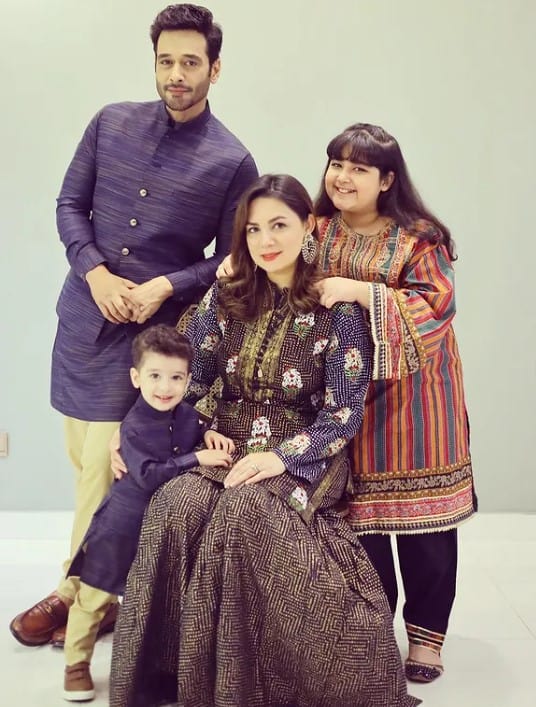 Read MORE: Geo Drama ZINDGAI AIK PAHELI Cast Real Names
Drama Lead Cast
Sehar Khan as Irsa
Sehar Khan is a young and talented Pakistani drama actress. She is performing the role of Irsa in this serial. Irsa is a hard-working and intelligent girl, who belongs to a lower-class family. Her father forces her to marry an old age rich man. After her wedding, she meets a young and handsome man Daniyal. Her acting is outstanding and viewers appreciate her amazing on-screen chemistry with actor Faysal Qureshi.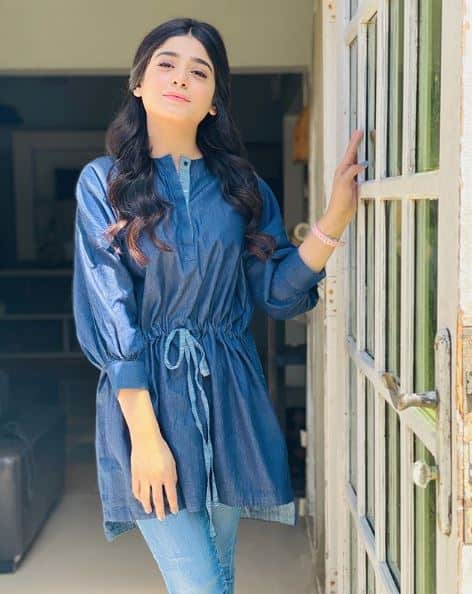 Faysal Qureshi as Kamal Hassan
Faysal Qureshi is performing the lead role in this serial. After performing in the super hit drama Fitoor, he once again won the heart of viewers with his brilliant acting in Farq. Viewers appreciate an on-screen couple of Faysal Qureshi and Sehar Khan.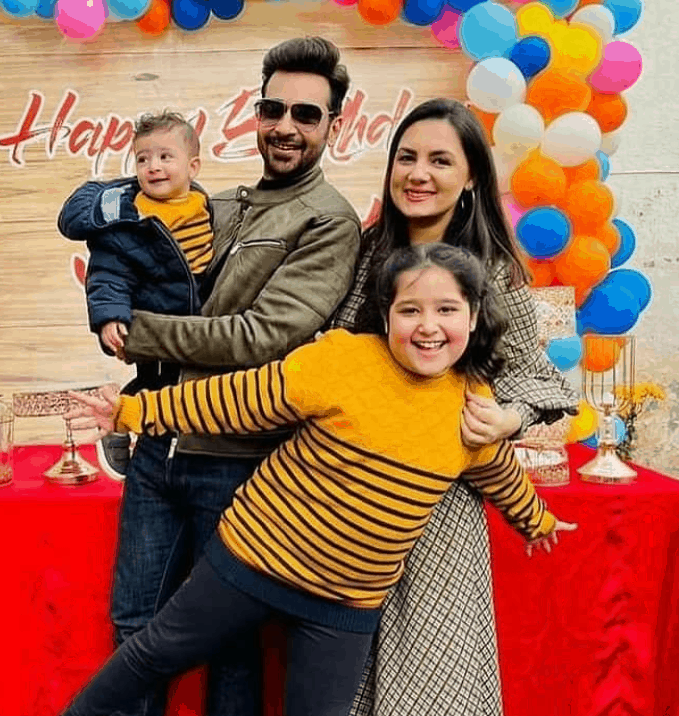 Saba Shah as Ayzel
Saba Shah is a rising star in the Pakistan drama industry. She is performing the role of the daughter (Ayzel) of Faysal Qureshi. Viewers appreciate the stylish look and incredible acting of Saba in this serial. She started her acting career in 2018.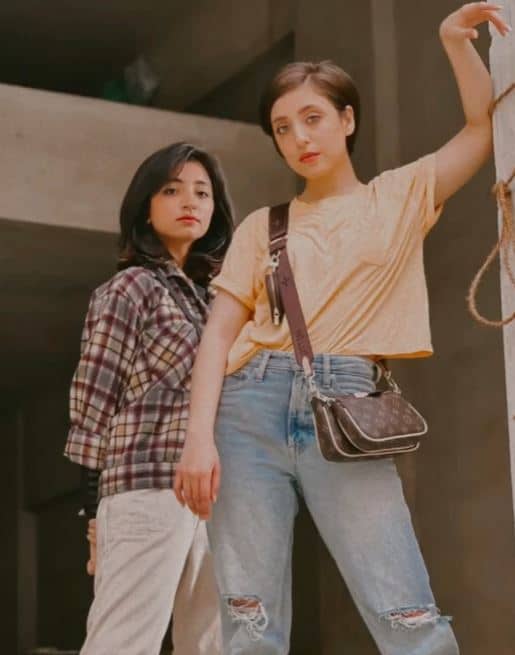 Read MORE: Interesting Facts About Actress SABA SHAH
Farq Drama OST