Faceless Love Thai Drama Cast Name & Story
Faceless Love is a 2023 romantic Thai drama series starring Dew Jirawat Sutivanisak and Supassra Thanachat in the lead cast. Its story is about a young CEO who suffers from a disorder that makes him unable to distinguish faces. It is a very interesting drama series. Here we have the 2023 Thai drama Faceless Love cast real name with a drama story, timing, and other details.
Drama Details
Genres: Romance, Comedy
Country: Thailand
Channel: Amazon Prime
Director: Pantip Vibultham, Ekkasit Trakulkasemsuk
Language: Thai
Duration: 46 Minutes
Total Episodes: 10
Faceless Love Thai Drama Cast Name
Dew Jirawat Sutivanisak as Vikij
Supassra Thanachat as Mirin
Luke Ishikawa Plowden as Chanon
Phatchatorn Tanawat as Ewes
Phanuroj Chalermkijporntavee as Manit
Wanwimol Jensawamethee as Thanya
Chayakorn Jutamas as Maew Kwak
Release Date
The first episode of the Thai drama Faceless Love was released on 8 November 2023.
Faceless Love Thai Timing & Day
Its episodes air every Wednesday and Thursday on Amazon Prime.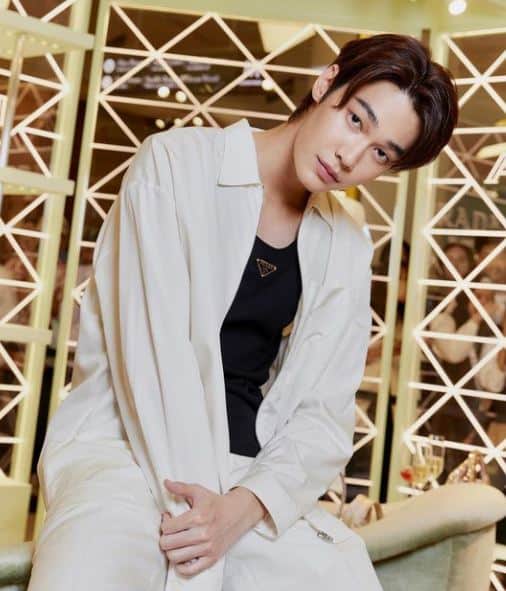 Writer Name
Nepal Jitranon is the writer of the Thai drama Faceless Love.
Read More: Only For Love Chinese Drama Cast Details
Faceless Love Thai Drama Story
The story of the Thai drama series Faceless Love revolves around the CEO of a company Vikij who has a neural disorder due to which he can distingues the faces of different people. For his help, he hires Mirin as an assistant to help in recognizing the face of people.
An interesting love story starts between Vikij and Mirin when Mirin helps him in dealing with people without any hesitation. Actor Jirawat Sutivanisak played the lead role of Vikij. F4 Thailand is among his famous dramas.