Esra Bilgic aka Halima Sultan Photoshoot for Pakistani Magazine
Esra Bilgic is a famous Turkish actress who got popularity in Pakistan with her drama serial Dirilis Ertugrul (Ertugrul Ghazi). Esra Bilgic performed the role of Halima Sultan and the Pakistani audience just loved her beautiful and innocent character in Dirilis Ertugrul. Recently, Esra Bilgic appeared in a Photoshoot for the Pakistani magazine, Hello Pakistan. This is Esra Bilgic aka Halima Sultan first ever Photoshoot for any Pakistani Magazine.
Esra Bilgic Photoshoot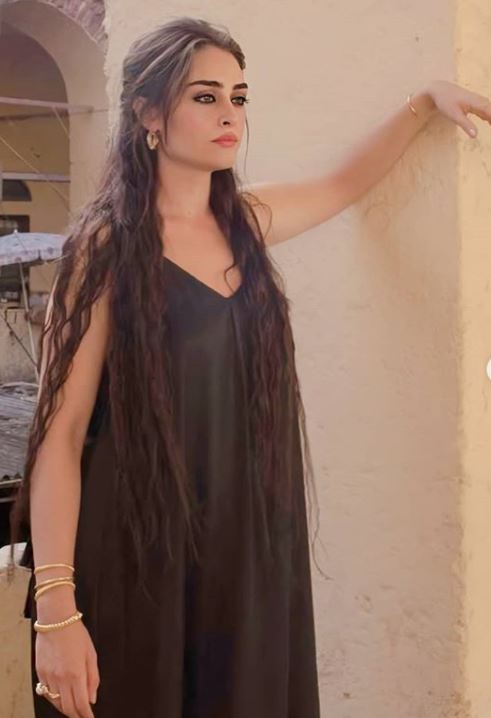 Esra Bilgic received a lot of love from Pakistani fans. Many fans expressed their love on social media for Esra Bilgic. Some fans were shocked to see Esra Bilgic Halima Sultan in modern attire but many just loved her each and every look. She also replied with love for the Pakistani audience. She paid condolence for martyrs of the PIA plane crash. Esra Bilgic also showed her interest to visit Pakistan and meet her Pakistani fans.
Esra Bilgic is the first Turkish actress who got massive popularity in Pakistan. Other than Esra, Hazal Kaya is among those Turkish actresses who are popular in Pakistan and India. Esra Bilgic as Halima Sultan became popular in Pakistan with the increasing popularity of her drama serial Dirilis Ertugrul (Ertugrul Ghazi). Dirilis Ertugrul got record views on YouTube. It became the first YouTube which got the highest number of subscribers and views in just one month. Dirilis Ertugrul not only became popular in Pakistan but also got equal fame in India, Bangladesh, and Kashmir.
Read More: Mahira Khan's Best Friend Salim Karim's Biography
Esra Bilgic aka Halima Sultan looks extremely gorgeous in her latest first photoshoot for Pakistani magazine. With the increasing popularity of Turkish serial Dirilis Ertugrul, some Pakistan celebrities criticized the broadcasting of Turkish serials in Pakistan. Pakistani celebrities demanded the Pakistani government to promote Pakistani content instead of foreign content. But Pakistani viewer still loves Dirilis Ertugrul and citizen Pakistani showbiz industry for not creating content like Dirilis Ertugrul.