Ertugrul Ghazi Season 2 Cast Real Name – Story – Timing
Ertugrul Ghazi is one of the most famous Turkish drama dubbed in Urdu. After the success of Ertugrul Ghazi season 1, PTV has aired the Ertugrul Ghazi Season 2. Some characters of Ertugrul Ghazi Season 2 are the same as in season 1 but some new characters are also introduced in season 2. Let's dig in to know the Real Name of the complete cast of Ertugrul Ghazi season 2 and some interesting facts about them.
Ertugrul Ghazi Season 2 Cast Real Name
Engin Altan Duzyatan (Ertugrul)
Esra Bilgic (Halima Hatun)
Burcu Kiratli (Gokce Khaton)
Ugur Gunes (Tugtekin)
Hulya Darcan (Hayma Khaton)
Didem Balcin (Selcan)
Ezgi Esma (Bani Cicek)
Kaan Tasaner (Gundodu)
Baris Bagci (Bayju Noyan)
Muharrem Ozcan (Tangut)
Caglar Yigitogullari (Ulu Bilge Saman)
Huseyin Ozay (Korkut)
Evrim Solmaz (Aytolun, Korkut's second wife)
Zeynep Kiziltan (Goncagul Hatun)
Nurettin Sonmez (Bamsi)
Cengiz Coskun (Turgut)
Cavit Cetin Guner (Dodan)
Celal Al (Abdurrehman)
Hakan Serim (Gunkut)
Osman Soykut (Ibn Arabi)
Gokhan Karacik (Dervis Ishak)
Mehmet Cevik (Deli Demir)
Bogachan Talha Peker (Turali)
Sezgin Erdemir (Sungurtekin)
Ayberk Pekcan (Artuk)
Evren Erler (Kocanbas)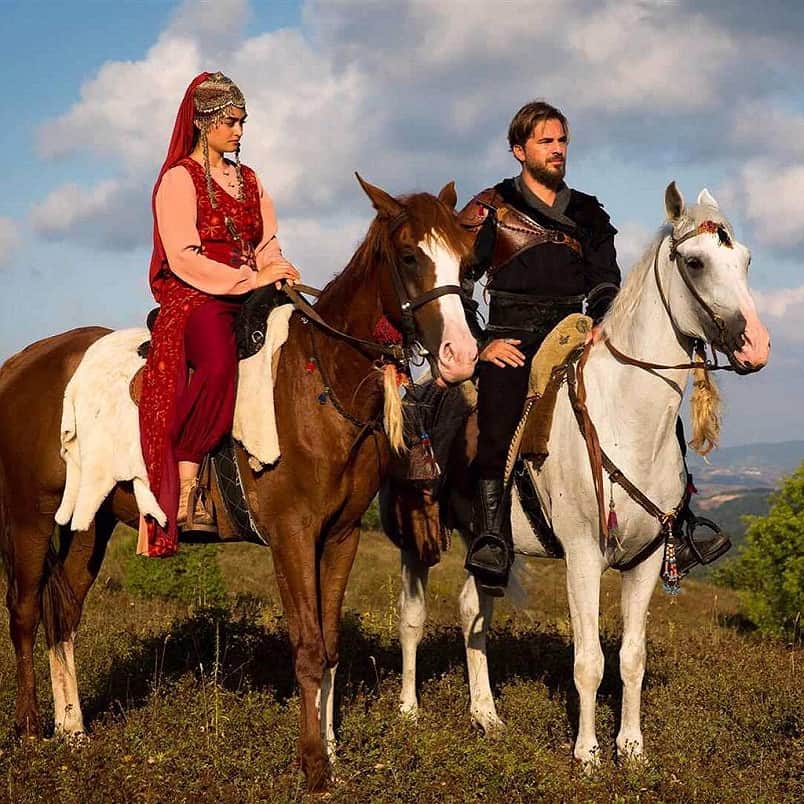 Timing
You can watch Ertugrul Ghazi season 2 on PTV Home at 08:00 PM.
Ertugrul Ghazi Second Season 2 Story
In season 2 of drama Ertugrul Ghazi, Kayi tribe is attacked by Mongols during migration. Many people are killed and wounded. Deli Demir's daughter dies after being burnt alive by Mongols. Mongols kidnap Ertugrul and torture to convince him to become their allies. Kayi tribe starts to live to Dodurga tribe, tribe of Hayma Hatun's elder brother.
Ertugrul escapes from Mongols and returns to tribe but faces many issues as Kayi tirbe is now living with Dodorga tribe. Ertugrul starts to live in a cave with his friends and plans to fight against Mongols. Ertugrul exposes traitors in Dogurga tribe and unites with Tugtekin, son of Dogurga's leader to fight against Mogols. After killing leader of Mongol Army Noyan, Ertugrul migrates to west with his tribe.