Eid ul Fitr Holidays 2022 in Pakistan Notification Announced
Eid ul Fitr 2022 Holidays are announced by the Government of Pakistan and notification has been issued. In Pakistan Federal and provisional Government has issued notification for Eid ul Fitr 2022 Vacations. Let's have a look at the Eid 2022 Holidays in Pakistan and Government Notification details.
Eid ul Fitr 2022 Holidays in Pakistan Notification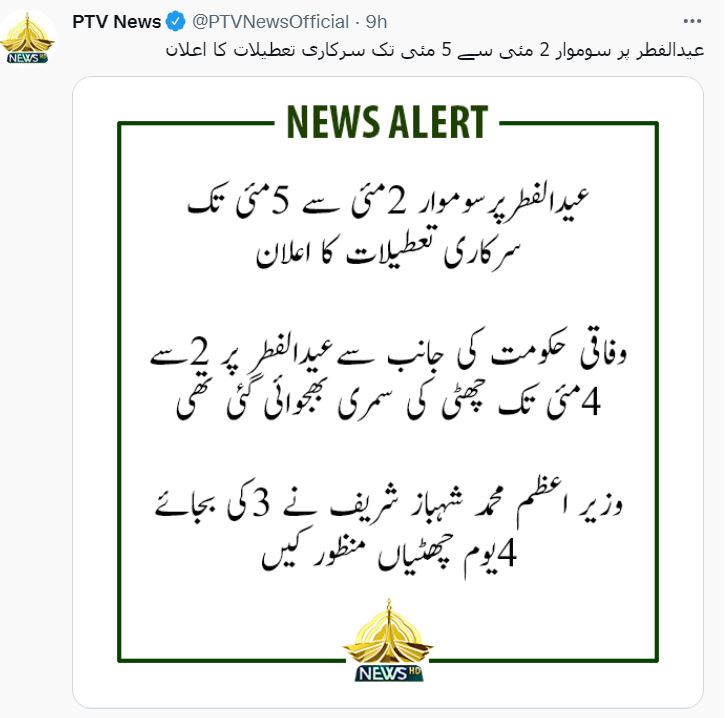 Read More: Expected Eid ul Fitr 2022 Date in Pakistan, When is Eid ul Fitr 2022 in Pakistan
According to the Notification, Pakistan Government announced holidays from 2nd May 2022 to 5th May 2022. This year, Eid Holidays are almost a week-long due to the week just before and after Eid. Eid ul Fitr 2022 long Vacations in Pakistan have made everyone even more excited for Eid.
Read More: Eid ul Fitr Quotes & Messages for All