Eid al Adha 2023 Holidays in Pakistan & Notification
Eid al Adha 2023 is on 29 June in Pakistan and the holidays notification has been issued by the government of Pakistan. Here we have details Eid al Adha 2023 holidays notification details.
Eid al Adha 2023 Holidays in Pakistan
Pakistan government has announced the holidays from 28 June to 1 July 2023 for all government offices. In sectors with Saturday and Sunday off, three days of Eid holidays of 29 and 30 June have been announced. Previous notice for the 29 June to 1 July Eid Holidays was issues but after two days government announced a holiday for 28 June as well.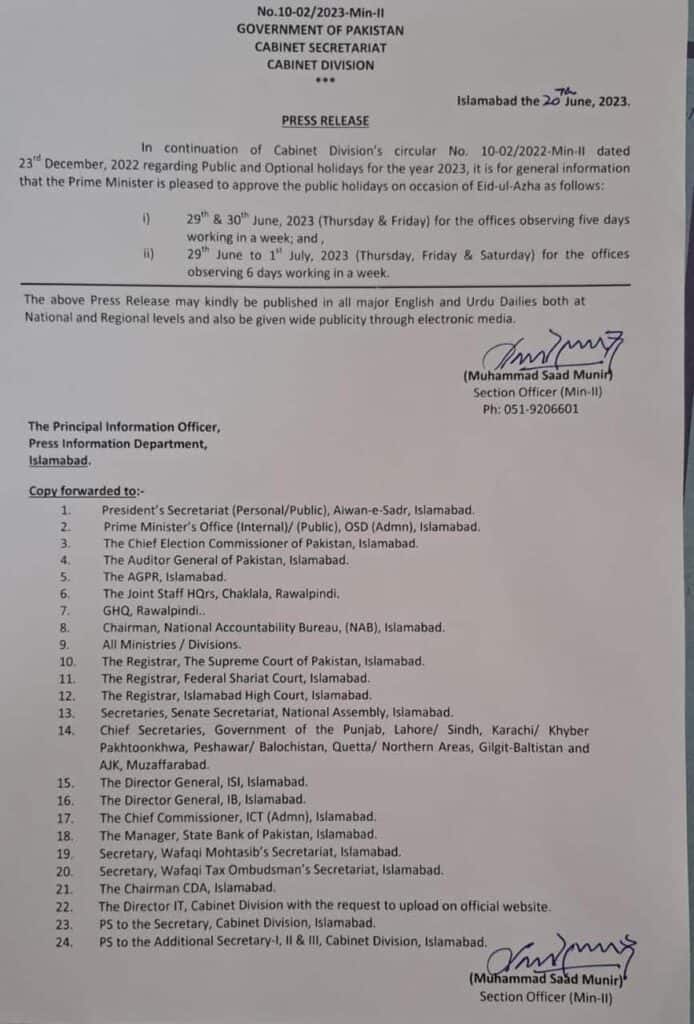 A fake Eid holiday in Pakistan notification was circulated on social media claiming five Eid holidays from 27 June to 1 July. But the government has denied this.
Read More: Hajj Mubarak Wishes in Urdu