Dour Drama Cast Name – Story, OST, Timing – Geo TV
Dour is a Pakistani family drama aired on Geo TV in 2021. The cast of the Drama serial Dour is very talented and makes this serial more interesting with outstanding acting. The drama story revolves around the life of a lower-middle-class young girl. Lead roles are performed by Hina Altaf and Azfar Rehman. Let's have a look at Dour Geo Drama full cast name, timing, complete story, and OST.
Dour Drama 2021 Cast Name
Hina Altaf (Asma)
Ali Abbas (Roman)
Azfar Rehman (Aban)
Adla Khan (Yasmin)
Sania Saeed (Mrs. Ehtisham)
Emaan Ahmed (Gurya)
Hania Ahmed (Haniya)
Haris Waheed (Adil)
Saleem Miraj (Shokat)
Iffat Omer (Qulsoom)
Nataliya (Paaro)
Nayyar Ejaz (Sabir)
Hameedullah Khan (Hameed)
Mizna Waqas (Geeti)
Fazila Qazi (Ruqaiyya)
Salman Arif (Salman)
Musazam Shah
Maseem Naqvi (Hahsim)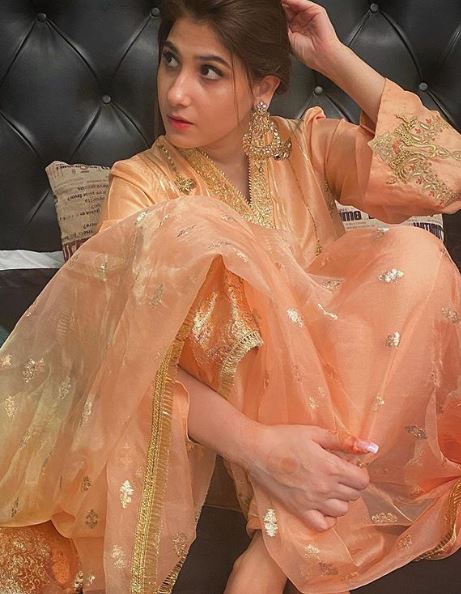 Writer
Dour drama is written by Saji Gul.
Director
Mazhar Moin
Dour Drama Timing & Day
From 29th June 2021 at 8:00 pm only on Geo TV.
Dour Drama Release Day
29th June 2021
Dour Drama Story
Dour drama story is full of suspense and tragedy. Hina Altaf performed the role of Asma and her acting is amazing. She paired up with Ali Abbas. Azfar Rehman is a talented Pakistani actor and appeared in many hit dramas. Azfar Rehman and Sania Saeed will appear in negative characters and proved their versatile acting abilities.
Drama story bases on the life of a young girl named Asma. Roman meets Asma in her college and sends a marriage proposal to Asma's home. Roman belongs to a rich family. Sania Saeed performed the role of Roman's mother and Azfar Rehman performed the role of Roman's younger paralyzed brother. After Asma and Roman wedding, problems started in Asma's life due to her mother-in-law and brother-in-law.
Read MORE: List of Latest & Upcoming Dramas of MAYA ALI
Dour Drama Teaser