Destined with You Kdrama Cast & Story – Korean Series
Destined with You is a 2023 drama series. Netflix Korean drama Destined with You story revolves around the life of a lawyer and a civil servant. The intriguing story and the brilliant cast have made kdrama Destined With You more interesting. It is a fantasy romantic drama. Read Kdrama Destined with You cast name, story, timing, and details.
Drama Details
Genres: Romance, Fantasy
Country: South Korea
Director: Nam Ki Hoon
Channel: Netflix, jTBC
Language: Korean
Duration: 1 Hour
Total Episodes: 16
Release Date
The first episode of the drama Destined With You was released on 23 August 2023.
Destined with You Kdrama Day & Timings
Watch the new Episode of the serial Destined With You everyone Wednesday and Thursday at 10:30 PM (Korean Standard Time).
Where to Watch
You can watch Kdrama Destined With You on Netflix and the JTBC TV channel.
Destined with You Kdrama Cast
Here is the name of the Destined with You Kdrama Cast:
Jo Bo Ah (Lee Hong Jo)
Rowoon (Jang Shin Yu)
Ha Jun (Kwon Jae Kyung)
Yura (Yoon Na Yeon)
Lee Tae Ri (Kim Wook)
Kim Kwon (Lee Hyeon Seo)
Park Jae Joon (Oh Woo Ram)
Lee Pil Moo (Jang Se Hun)
Park Gyeong Hye (Son Sae Byeol)
Lee Bong Ryun (Ma Eun Yeong)
Jung Hye Young (Song Yoon Joo)
Song Young Kyu (Yoon Hak Young)
Hyun Bong Sik (Gong Seo Gu)
Jung Sae Rom (Kim Kyung Lim)
Writer Name
Noh Ji Sol is the writer of the Kdrama series Destined With You.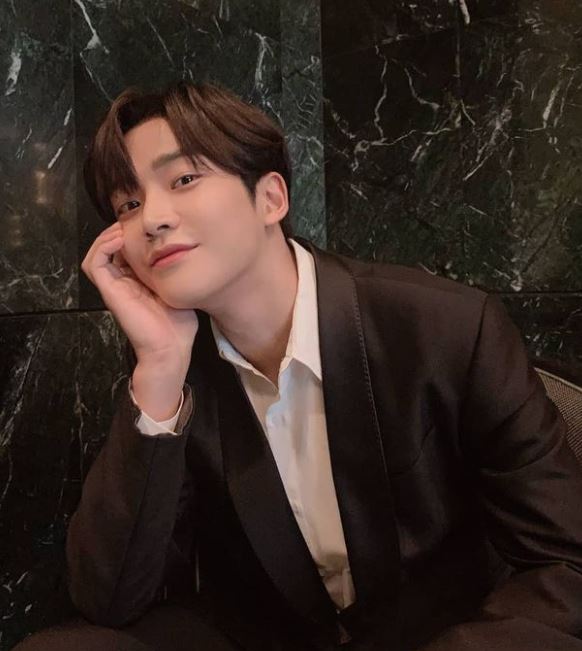 Read More: Rowoon Biography, Family & Dramas Detail
Destined with You Kdrama Story
The story of the Kdrama Destined with You revolves around a lawyer Jang Shin Yu who is good-looking and successful in life. Everything is well in his life expected the incurable curse he has. His life changes when he meets Lee Hong Jo. Only she has the cure for the curse.
Destined With You is expected to be an interesting fantasy drama with a beautiful romantic story of Han Jo and Shin Yu. Rowoon and Jo Bo-Ah played lead roles in this drama.
FAQs About Destined With You
Who performs as the lead Actress in the Korean drama Destined With You?
Famous Korean actress Jo Bo Ah performed as the lead character in Destined With You.
Who is Ja Kyung in the drama Destined with You?
Korean Actor Ha Jun appeared as Ja Kyung in the drama Destined With You.