Deewangi Drama OST Lyrics – Singer – Writer
Deewangi is a super hit drama of Geo TV with outstanding cast Hiba Bukhari and Danish Taimoor. Viewers not only love the Deewangi drama story, but Deewangi OST also has a huge fan following. Drama is produced by 7th Sky Entertainment and it's become the best drama of 2020.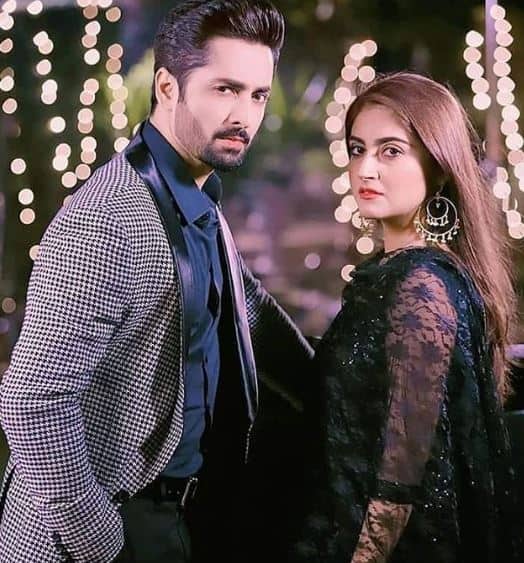 Singer
Deewangi drama OST sung by famous singer Sahir Ali Bagga. His outstanding and powerful voice made the song more excited.
Writer
Amazing lyrics of Deewangi OST was written by Imran Raza.
Deewangi Drama OST Lyrics
Pehlay tha churaya jo
Ghar tha phir banaya jo
Dil wohi Kyun tod bhi diya ha
Dard ye uthaya jo mushkilo se paya jo
Phir usi ko chod bhi diya hai
Laga galay juda kiyaa
To ye bata thi kesi ye deewangi
O bewafa teri deewangi …. deewangi
Haay deewangi …. Deewangi
Aansuo mein gham mila ke
Tumko mera dil dukha ke
Kya mila hai ye btaa mujhe
Aansuo me gham mila ke
Tumko mera dil dukha ke
Kya mila hai ye btaa mujhe
Aansuo me gham mila ke
Tumko mera dil dukha ke
Kya mila hai ye btaa mujhe
Yeh narazgi kese dil se mere jaayegi
Teri baat be asar lagi
Pehli barish ke jaise kitna ye rulaegi
Jaaney kis ki hai naraz lagi

O bewafa teri deewangi…deewangi
Me yun khafa to nahe
Magar gila hai mujhe
Kyun bewafa se koi wafa kare
Rakha hua kaid mai hai uske mann mein Kahi
Usy kaho dil mera rihaa kare
Apna bana, kya fanaa
Tu ye bata the kesi ye deewangi
O beewafa teri deewangi….deewangi
Haan o bewafa teri deewangi….deewangi
Haay deewangi….deewangi
Hai hosla dard ka
Jo sah raha ha mujhe
Ke mere gham ki bhi inteha hui
Tere bina guzar ke jiyenge kaise bhala
Ye zindgi to bewajah hui
Kyun is kadar rula diya
Tu hi bata ye kesi ha ye deewangi
O bewafa teri deewangi….deewangi
Hmm o bewafa teri deewangi….deewangi
Haay deewangi….deewangi
Aansuo me gham mila ke
Tumko mera dil dukha ke
Kya mila hai ye btaa mujhe
Aansuo me gham mila ke
Tumko mera dil dukha ke
Kya mila hai ye btaa mujhe
Ye narazgi kese dil se mere jaayegi
Teri baat be asar lagi, be asar lagi
Pehli barish ke jaise kitna ye rulaegi
Jaaney Kis Ki hai nazar lagi, nazar lagi
O bewafa teri deewangi….deewangi….deewangi
Na rooh thi jism mein
Na ankh mein Khawab the
Jo mar chukka hai usi ko maar de
Teri wafa matlabi nazar mila kar mujhy
Tu apni garz ke juye mein haar de
Jala k dil, bhuja diya
Tu hi bata ye kesi ha ye deewangi
O bewafa teri deewangi….deewangi
Hmm o bewafa teri deewangi….deewangi
Haay deewangi….deewangi
Read MORE: Saraab Drama Complete OST Lyrics