Chal Dil Mere Telefilm Cast Real Name & Story – Hum TV
Chal Dil Mere is 2022 Hum TV Eid Special Telefilm on occasion of Eid ul Adha. Gorgeous Hareem Farooq is part of the lead cast of the telefilm. It is a very entertaining Eid Telefilm. Let's dig in to know about the Telefilm Chal Dil Mere full cast real name, story, and other details.
Chal Dil Mere Telefilm Cast Real Name
Hareem Farooq
Muneeb Butt
Fazila Qazi
Behroz Sabzawari
Semi Pasha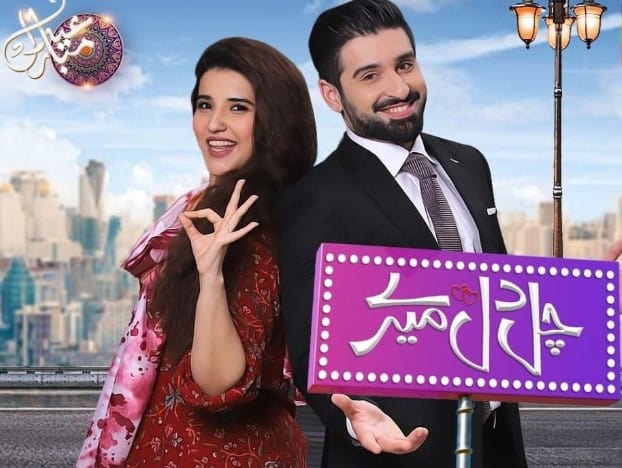 Timing
You can watch the telefilm Chal Dil Mere on Eid Day 1 at 6 pm only on Hum TV.
Producer
Telefilm Chal Dil Mere in produced by Moomal Production.
Read More: Telefilm Love Life Ka Law Cast Name & Details
Chal Dil Mere Telefilm story
The story of the telefilm Chal Dil Mere revolves around a girl whose mother wants her to get married. But she is not ready to get married. Her mother wants her to marry her cousin. She has a love-hate-type relationship with him. Eventually they fell in love with each other.
Hareem Farooq appeared opposite Muneeb Butt in this telefilm Chal Dil Mere. They have performed their role brilliantly. Both are amazing actors. Muneeb Butt has entertained his fans every Eid with an amazing Eid Telefilm.