Berukhi Drama Cast – Story, OST, Timing – Ary Digital
Berukhi is a romantic 2021 drama aired on Ary Digital. Berukhi drama cast consists of famous actors Hiba Bukhari, Junaid Khan, and Nazish Jahangir. In 2021, Ary Digital produced many hit dramas with exciting stories and talented casts. Read about Ary Digital Berukhi Pakistani drama cast and complete information about drama story.
Berukhi Ary Drama Cast
Hiba Bukhari as Sabeen
Junaid Khan as Irteza Ali Baig
Nazish Jahangir as Marhira
Uamir Rafiq as Nabeel
Rehma Zaman as Sana
Hasan Ahmed as Noman
Umer Alam as Qasim
Hassan Ahmed as Kamran
Nida Mumtaz as Sabeen's Mother
Rehan Sheikh as Mansor
Usman Perzada as Agha
Iffat Omer as Nazia
Saba Hameed as Shahbano
Noor ul Hasan as Masroor

Release Date: 15th September 2021
Timing: Wednesday 8:00 – 10:00 pm
Berukhi Drama Story
Berukhi drama story revolves around the life of a young girl named Sabeen (Hiba Bukhari). Sabeen belongs to a middle-class family. Sabeen meet Irteza and they fall in love with each other. Irteza belongs to a rich family and her mother is not agree to accept Sabeen as a daughter-in-law. Viewers will see a love triangle between Hiba Bukahri, Junaid Khan, and Nazish Jahangir. Hiba will appear with a new exciting character in this serial. Viewers appreciate the on-screen couple of Junaid Khan and Hiba Bukahri.
In 2021, Ary Digital produced many hit dramas "Pehli Si Mohabbat", "Ishq Hai" and "Dunk". Junaid Khan is a talented Pakistani actor, he started his career with singing. He got married in 2010 and was blessed with two cute baby boys. He lives in Karachi with his family.
See MORE: Junaid Khan's Adorable Pics with Family
Hiba Bukhari and Junaid Khan
Hiba Bukhari and Junaid Khan both are talented Pakistani actors. In 2021 they appeared as a couple in two hit dramas "Berukhi" and "Inteha e Ishq". They surprised their fans with amazing chemistry. Hiba Bukhari is known for her attractive looks and incredible acting in Urdu dramas. Her super hit drama was "Dewangi" with Danish Taimoor.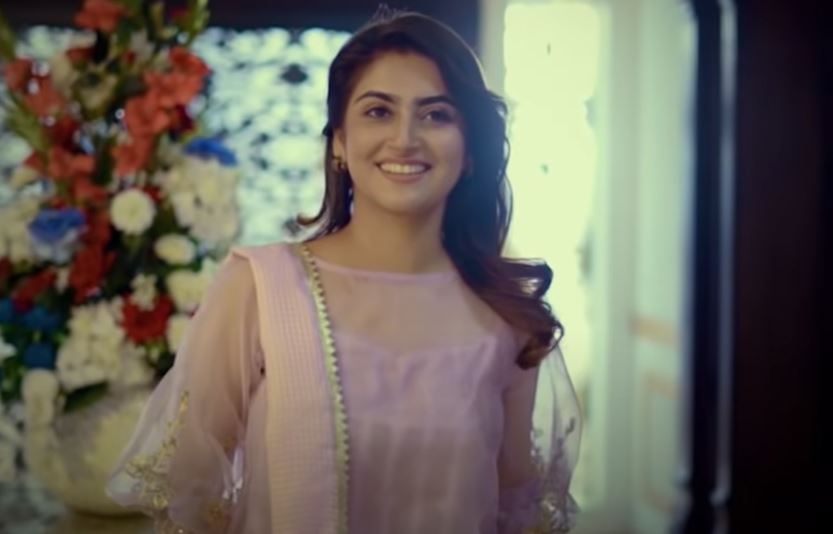 Berukhi Drama OST