Banno Drama Cast – Story, Teaser, OST, Timing
Banno is a 2021 family drama aired on Geo TV. Banno drama lead cast is consists of Nimra Khan, Nawal Saeed, and Furqan Qureshi. In 2021, Geo TV aired many exciting dramas for their viewers. Nimra Khan will appear on screen with a new character and will win the heart of viewers. Read about Geo TV Pakistani drama Banoo's full cast, story, and other details.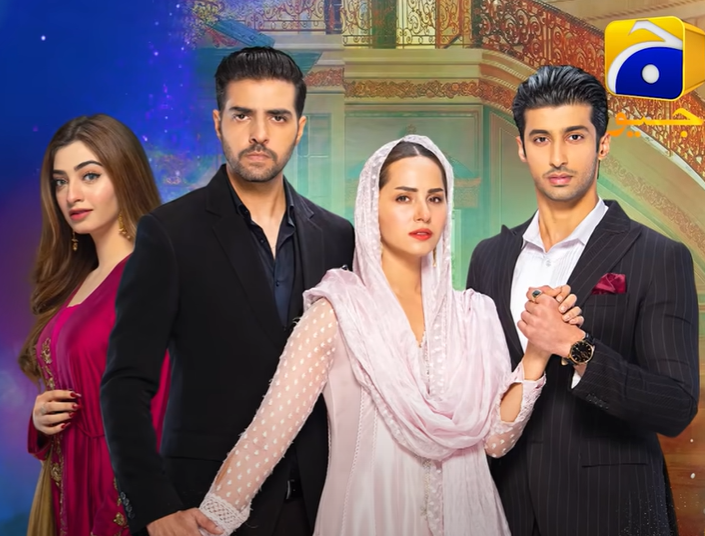 Banno Geo Drama Cast
Nimra Khan as Beena
Furqan Qureshi as Azlan
Farhan Malhi as Nihal
Nawal Saeed as Sania
Yasir Alam as Eman
Maryam Noor as Ramsha
Seemi Pasha as Riffat
Rabia Noreen as Sania's Mother
Hashim Butt
Ayesh Gull
Shajeer Uddin as Sania's Father
Humaira Bano as Nighat
Mehmood Jeffery
Talia Jan
Saba
Writer: Tahir Nazir & Asad Qureshi
Director: Ali Akbar
Producer: Abdullah Kadwani & Asad Qureshi
Timing: Daily at 7:00 pm
Release Date: 29th September 2021
Banno Drama Story
Banno drama story revolves around the life of a young girl named Beena (Nimra Khan), who faces many problems in her life after the death of her parents. Viewers will see a love triangle between Nimra Khan, Furqan Qureshi, and Farhan Malhi. Maryam Noor loves Farhan Malhi and she creates problems in Nimra and Farhan's life. Talented Nawal Saeed is also part of the talented cast of this serial. Nawal Saeed is performing the role of Sania. Sania loves Azlan (Furqan Qureshi) and insists Beena (Nimra Khan) leave her.
Read MORE: List of Top 10 Dramas of MAHIRA KHAN
OST