Areeb Pervaiz Biography, Age, Job, Father, Qualification, Wiki
Areeb Pervaiz is a Pakistani Content creator. Areeb Pervaiz is the husband of Pakistani vlogger Iqra Kanwal. He eworks as a Production Manager. Let's dig in to have a look Areeb Pervaiz biography, age, father, family, job, qualifications, Wikipedia, monthly income, and other details.
Areeb Pervaiz Biography / Wiki
Age
Areeb Pervaiz was born on 14 June. His exact age is not available.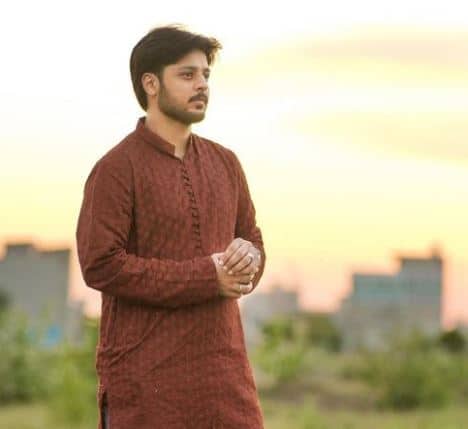 Family & Father
Areeb Pervaiz lives in Lahore with his family. His father and mother died a few years back. He has 2 brothers.
Qualification
Areeb Pervaiz has done Bachelor's in Cinematography and Film/Video Production from Superior University, Lahore.
Areeb Pervaiz Job
Areeb Pervaiz works as a Production Manager at MyD2. He has previously worked as an Associate producer at Dunya TV, Bol News, and 92 News.
Wife
Volgger Iqra Kanwal is the wife of Areeb Pervaiz. They got married on 23 September 2023.
Read More: Iqra Kanwal Complete Biography
Areeb Pervaiz Monthly Income & Net Worth
Areeb Pervaiz uploads her vlogs regularly on his YouTube channel. He has more than 300K followers on Instagram. Although, he never revealed his actual monthly income and net worth.
Social Media Handle
Instagram: areeb_pervaiz