Ali Sethi Biography, Age, Wife, Family, Father, Songs
Ali Sethi is a Pakistani singer and songwriter. Ali Sethi got huge fame after his song Pasoori went viral all over the world. He is not only a good singer but also a very good author. According to rumors, Ali Sethi is married to Salman Toor. The Wish Make is one of his famous novels. Read Singer Ali Sethi biography, age, wife, family, father, husband, sister, and songs detail.
Ali Sethi Biography
Age
Ali Sethi was born on 2 July 1984 and he is 38 years old now.
Education
Ali Sethi studied Economics and then South Asian studies at Harvard University.
Family
Ali Sethi lives in Islamabad with his family. He is very close to his family.
Ali Sethi Father
Famous Pakistani Journalist and Chairman of the Pakistan Cricket Board Najam Sethi is the father of singer Ali Sethi. Najam Sethi is one of the top Pakistani journalists.
Sister
Actress Mira Sethi is the sister of singer Ali Sethi. She has appeared in many famous dramas. Chupke Chupke is among her top famous dramas.
Ali Sethi Wife
Ali Sethi has not revealed information about his marital status.
Ali Sethi and Salman Toor Marriage Controversy
Trends against singer Ali Sethi went viral on social media when rumors about his wedding with American-based Pakistani Painter Salman Toor went viral. They have been friends for many years and Salman Toor is an open supporter of LBGTQ community. After this news he received severe backlash on social media as gay marriages are Haram in Islam. Although, he kept quite on this topic.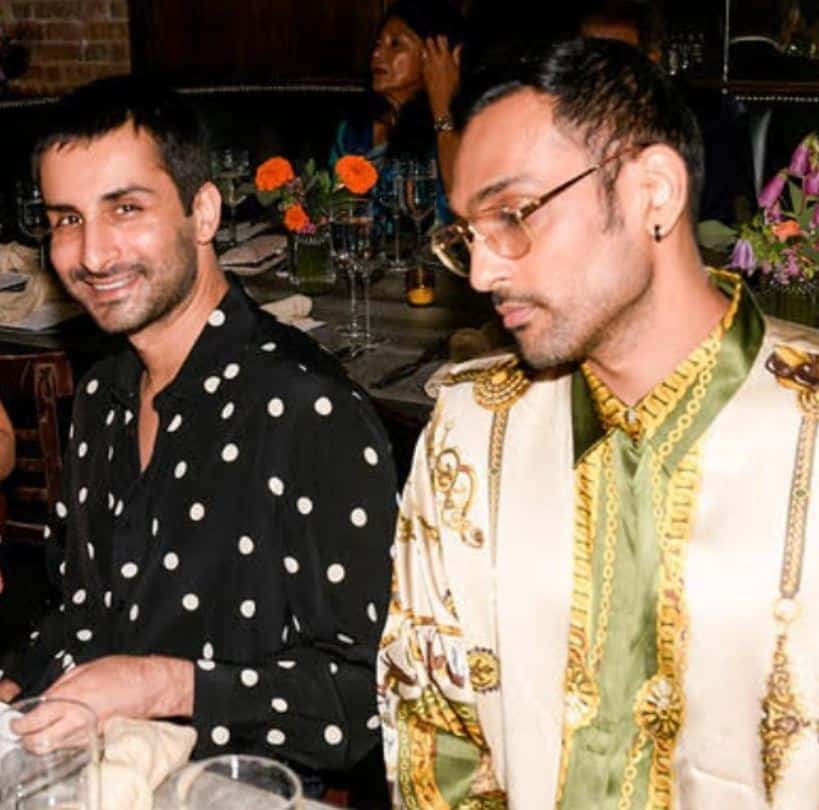 Read More: Painter Salman Toor Biodata & Family Details
Career
Ali Sethi has written amazing novels. His novels got huge appreciation due to their brilliant writing styles and stories. His novel The wish Maker was praised all over the world.
In 2012, he stepped into singing. His song Dil Jalanay Ki Baat Kertay Ho got very popular. Ali Sethi's first Coke Studio song was Umran Langiyaan for Season 8. Since then he is part of Coke Studio. He also produced music for the movie Saat Din Mohabbat In. Pasoori is his latest super hit song.
Read More: Mira Sethi Biography and Family Details
Ali Sethi Songs
Yu Hi Rastay Mein (Saat Din Mohabbat Inn Movie)
Bekaraan (Superstar Movie)
Umran Langian
Aaqa
Dil Ko Bholay
Ranjish He Sahi
Sabaat OST
Pasoori
Dil Ki Khair
Pehla Qadam
Rung
Social Media Handle
Instagram: alisethiofficial
Twitter: alisethimusic