Aima Baig Engagement Pics with Family & Friends
Famous Pakistani Singer Aima Baig got engaged to Shahbaz Shigri in presence of family members and close friends. Aima and Shahbaz were dating for more than two years and now they got engaged officially. Aima Baig shared her adorable engagement pics with her fans. She was looking stunning and very happy on her engagement.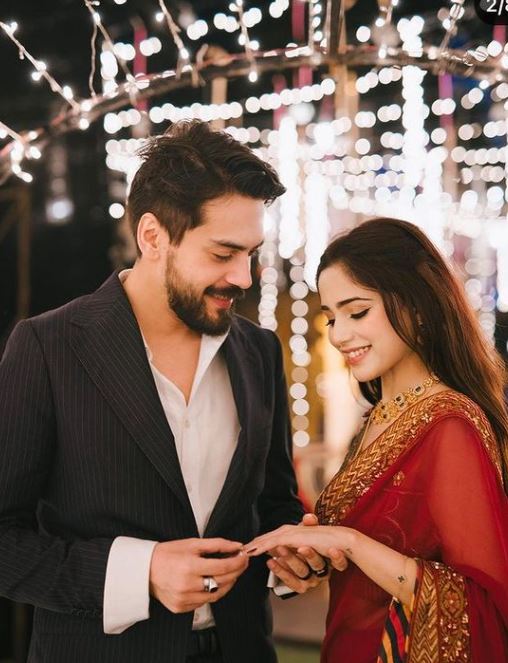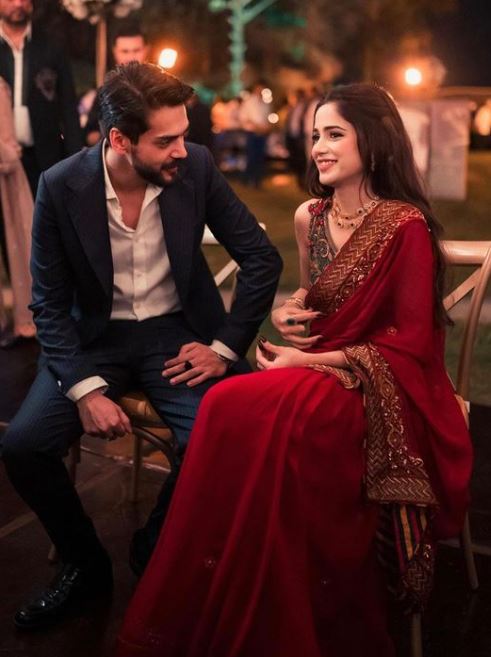 Aima Baig wore a red and green saree at the engagement ceremony. She was looking very gorgeous in a beautiful saree. Shahbaz Shigri wore a black suit on his engagement. Both were looking very adorable and happy at their engagement ceremony. Friends from the showbiz industry attended their engagement ceremony. Haina Amir attended their best friend's engagement ceremony in a light pink saree and she was looking breathtaking as always.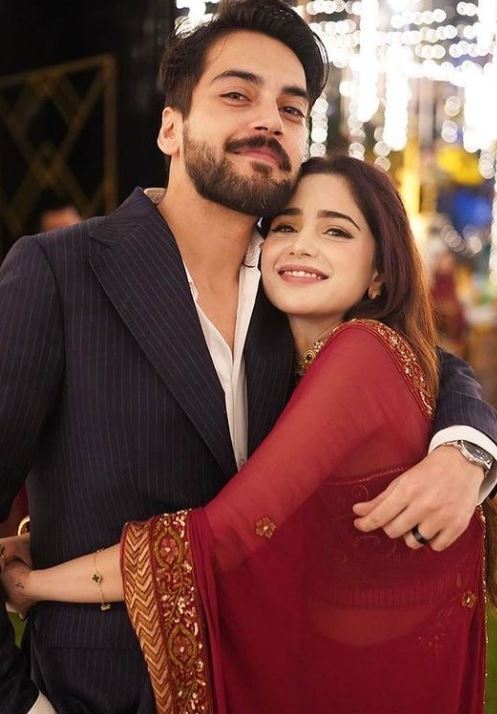 Read More: Complete Biography of Actor & Producer Shahbaz Shigri
Shahbaz Shigri and Aima Baig are together for more than the past two years. They have been spotted together on many occasions. Aima once shared a picture with the ring and fans though she got engaged to Shahbaz that was not official. Now the couple has officially engaged and hopes they'll get married soon. Beautiful Engagement pics of Aima Baig and Shahbaz Shigri went viral on social media. Aima's fans are happy for her and wished her the best of luck for her future.